Graham Reid | | 2 min read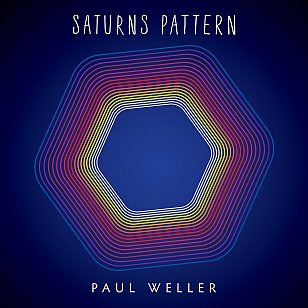 You certainly have to give Paul Weller a tip of the hat for his capacity at reinvention (the Jam, the Style Council, a lengthy and diverse solo career) and the energy he has put into it.
He certainly shows no signs of slowing down as he gets closer to 60 (he turned 57 about 10 days ago) and played a blinder of a show at Auckland's Powerstation five years ago.
On this diverse offering he turns up the adrenalin for the howling, distortion guitar-rock and quite bluesy opener White Sky, the result of his association with psyche-rockers Amorophous Androgynous (whose album with Weller-admirer Noel Gallagher seems to have come to nothing).
Later he taps the spirit of Lou Reed/Velvert Underground for Long Time which comes with electro-splatters.
As always with Weller there are more reflective songs, and the quirky funk-lite Pick Up The Pieces (which might be a "note to self") sounds like one of those better, previously unreleased tracks on one of McCartney's Seventies reissue album sets. With a bit more work done on it courtesy of Steve Craddock's guitar and the long vocal coda.
The title track also sounds very late Sixties, like some US funk-pop outfit or a mashed down Average White Band with rockist tendencies. It seems the least of the nine here.
Better are the quieter moments: Going My Way starts as a reflective piano ballad then hits its straps as (again) it adopts a familiar McCartneyesque jaunt before resolving into ballad mode again; I'm Where I Should Be is an effortless sounding mid-tempo pop-rocker; Phoenix is a delight with its pastoralism coupled with a supple groove while Weller (much like the Young Rascals used to do) takes pleasure in Nature and simple observations.
The final two songs -- In the Car and These City Streets -- return him to the urban world; the former with piano and a shifting melodic structure which matches his distorted vocal, the swooshes of sonic disturbance add to the sense of being lost but self-contained in this busy and sometimes demanding world.
The eight minute-plus of These City Streets is a more comforting exploration of a not dissimialr theme, but here the comfort comes from love rather than keeping an emotional distance. The other side of protecing the soul. And it goes out with the repeated phrase "you've still got a long way to go" which might be Weller's mantra here, and at this point in his four decades pf music making.
What Weller has crafted on Saturns Pattern is an album of the Rubber Soul/Revolver style where seemingly disparate songs coexist within the same space. But the unifying thread here is Weller's self-reflective, almost self- analytical, mood which offers a bigger picture than the parts initially appear to present.
It isn't as successful as some have claimed for it, but half of these songs bear comparison with the mature Weller's best while a few others suggest -- if not prove -- he's still got gas in the tank for another circuit or two.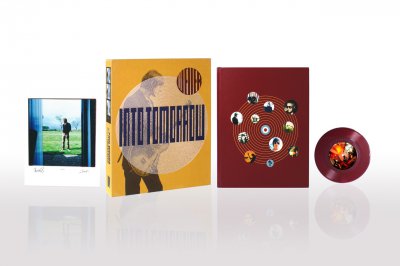 Interestingly the expanded version comes with an interesting DVD which goes behind the scenes on the album's creation, a track-by-track commentary and a couple of videos.
There's also an insert page plugging an expensive (300 quid!), limited edition, autobiographical book Into Tomorrow which is an account of his solo years with over 800 photos and 10" EP of unreleased songs.
The note in Weller's handwriting says, "Like any roller-coaster, I've gone up and down through the years. It keeps it interesting . . ."
True enough about this album.