Graham Reid | | <1 min read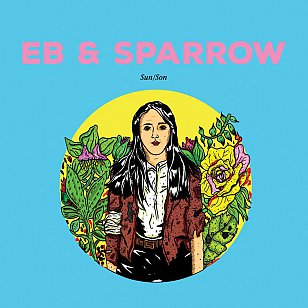 After three excellent EPs, an excellent self-titled debut album and opening for Pokey LaFarge, Beth Orton and others, this Wellington-based five-piece around singer-songwriter Ebony Lamb have ensured a receptive audience for this world-class follow-up.
It dripps with alt.country languor (think kd lang or Chris Isaak at their most sleepy), spaghetti Western desperation-cum-twang (the cinematic sweep of Coward Son with Mexican trumnpet), classic country-folk (nods to Johnny, Bonnie and Emmylou), Tex-Mex and more.
There's a similar sense of hushed understatement of the kind the Cowboy Junkies sometimes explored (Kimbolton, Mighty Wind), and I Want You has the spaciousness of Ry Cooder's best soundtracks (courtesy of Bryn Heveldt's lap steel).
But Lamb conjures up spook-spirits and menace too.
Diverse but coherent.
Recommended.
Ebony Lamb answers our Famous Elsewhere Questionnaire here.