Graham Reid | | <1 min read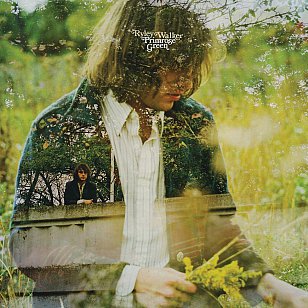 In a cover which evokes the soft-focus pastoralism of Van Morrison's classic 60s albums His Band and Street Choir and, more specifically, Astral Weeks, this American singer-guitarist flies his influences high.
And they are mostly Irish or British, especially folk-blues guitar improvisers such as Davy Graham, John Renbourn, Bert Jansch and others from that same period as those Morrison records.
Walker is a wonderful acoustic player full of invention, and also nods to the American folk tradition (On the Banks of the Old Kishwaukee) and the likes of Tim Buckley as he stretches the melodies into more free-flowing directions.
As with Morrison and Buckley, he employs jazz players on acoustic bass, cello, drums and vibes so there's a sense he's not only standing on the shoulders of his predecessors but more than able to match them when the music really starts to soar.
But when he does his vocals – not yet soulful enough, sometimes strained – pull him back to earth.
That said, because of its ambition and gentle diversity (aside from Sweet Satisfaction which will blow your ears back) across these 10 tracks this should have great appeal if those names and more recent ones (like Graham Coxon from Blur's acoustic work) are on your scanner.