Graham Reid | | 1 min read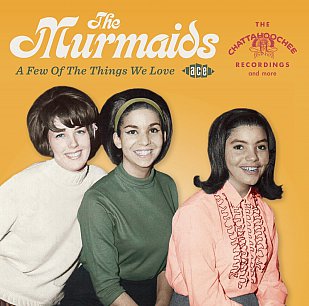 Those many of us who delight in the girl group phenomenon of the early Sixties (wasn't Reparata and the Delrons one of great group names?) freely concede it wasn't all Shangri-Las, Ronnie Spector and so on.
There were a lot of fellow travelers in the wake of the greats, so it's no surprise to learn to the sole hit for the teenage trio of sisters Terry and Carol Fisher with their friend Sally Gordon was produced by the late Kim Fowley who could sniff a trend the moment it broke out.
That song Popsicles and Icicles was also written by David Gates in '63, long before he would find mainstream fame with Bread.
He also wrote one of the best songs on this 21-song compilation Heartbreak Ahead (which, despite what it sounds like, doesn't say "he's slept with most every girl in town") and Fowley wrote a couple of others also.
As with so many groups on the Sixties when the mode of the music changed they didn't quite know where to go, so here they do a very pop version of Traffic's Paper Sun and the old ballad Mr Sandman.
Right at the end as the Lady-Bugs (those pesky Beatles, huh?) and with Jackie DeShannon in the line-up is their version of How Do You Do It, the song the Beatles rejected but was a hit for Gerry and the Pacemakers.
Most of this is highly disposable but the amusing part comes in the liner notes which speak of line-up changes, Fowley's nastiness (Terry was apparently abused for being an "ugly bitch") and various pre-fame musicians involved in trying to make these minor league players into pop contenders.