Graham Reid | | 7 min read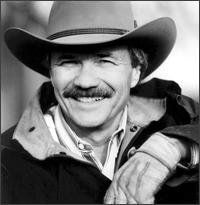 Here's something not many fans of soft-rock singer David Gates -- formerly the songwriter and voice behind Bread -- will know. When he was a much younger man he wrote and produced some material with one of rock's greatest and most musically challenging eccentrics, Frank Zappa protege Captain Beefheart.

The gentle-voiced Gates - now 63 - also played in the studio with the legendary Phil Spector and Beach Boy Brian Wilson, wrote arrangements for Elvis Presley and had a Grammy-nominated film theme and top 10 hit with Baby the Rain Must Fall.

And that was all before he formed Bread in 1968 and they began a five-year domination of the charts with such easy-listening hits as It Don't Matter to Me, Make It with You, Baby I'm a Want You and If, which has been covered by more than 200 artists. In an age of hard rock and hippies they sold more than 17 million albums.

Gates has had a long, sometimes intermittent career - he quit to be a rancher in northern California for more than a decade in the 80s - but he remembers those early days with Captain Beefheart well.
"They were just new to the studio and their record company wanted me to do four sides with them and they only had three songs ready. So I whipped out a song [Moonchild] and we recorded that. I play keyboard on it, and then we did Diddy Wah Diddy, which was an old Bo Diddley song. That was an interesting session.
"People always associate me with the ballads and pretty things, but I did quite a lot of rhythm'n'blues and rock stuff early in my career.

"I played bass on a couple of Phil Spector sessions. I wasn't his first call but the guy who was his lead bass player was getting exhausted and called me to come and fill in for him for a couple of hours. So I filled in because Phil used to have these marathon recording sessions."

Gates says those days in the 60s were a much more innocent time, before music became an industry and radio divided into niches. The doors were wide open and if you had a good song or were a proficient player people would accept you.

"It was still a bit that way when we got Bread together and there were enough record companies and places you could get exposure.

"But today? I'd hate to be a new artist today - it's very difficult. It would be better if we just had radio which was divided between classical, jazz, r'n'b and pop.

"There's a lot of different things you can play on radio, but they are so divided up now into categories, and heaven forbid you should play something out of your genre."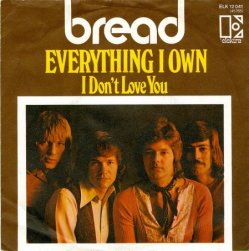 While Bread - alongside America and the Carpenters - were considered soft rock, there was always something about Gates' songs and singing which gave them a signature style. Their best material stops a fraction short of mawkishness and his gentle voice over light guitar and strings was never strained.

These days he plays only about 40 dates a year but reviews from Britain in April were unanimous in their acclaim for his undiminished voice and songs, which have become timeless through classic-hits radio formats.

"I'm fortunate to have been able to come up with that style," he laughs. "If I had Joe Cocker's voice that would be tough. You have to belt it out."

After Bread split in '73 - burnout, and fellow songwriter James Griffin increasingly frustrated that his tougher songs were not being picked as singles or making it on to albums - Gates pursued a solo career. He had two top-40 albums before the group reformed in '77 for a brief reunion and the hit album Lost Without Your Love.

After another period of solo work and three albums Gates retired to northern California and became a serious rancher.

"I really did drop out and really wanted to do it ... to jump right in and do a complete job as a cattle-rancher. It took five or six years to accomplish the goals I set for myself. I couldn't do music at the same time.

"I'd work all day in the fields and at night I'd go into my home studio if I had some ideas I was working on. I was sort of backlogging things for the future.

"I was very much encompassed and consumed by what I was doing. I always missed songwriting and performing, but the business side and travel? I didn't miss that."

In his absence, however, his songs lived on: If was a huge hit for Julio Iglesias and in '87 Boy George had a number one hit with his cover of Bread's Everything I Own.

"It was done in '75 by a British artist, Ken Boothe, who did a very reggae version and you could hardly understand the song. When Boy George wanted to do it he called Ken Boothe and said he was going to record that song he'd written. Boothe said, 'No, no, it's a David Gates song'. I thought he did a good version.

"And N Sync did a cover on their first album. Dolly Parton has just done a bluegrass version of If. So they do keep getting recycled and everyone has a different take.

"My records are still being played around the world and maybe they are somewhat timeless in that you can hear them over and over and not get tired of them. And there's no one writing anything quite like that now.

"As long as there's a uniqueness to what I am doing, and what a lot of artists out of the Seventies and Eightiess have done, they will continue to be played. If you want to hear that kind of music you pretty much have to go to those artists.

"I find the audiences I play to now are younger than you might anticipate. I see a lot of people in their thirties who could not possibly have known this music, but they have picked it up as they got older."

Not only do Gates' songs speak to people of his generation - his solo hit Love is Always Seventeen opens with "It's been a long time since I've been 17" and later says "42, it has a way of creeping up on you" - but he is reaching an audience disenfranchised by trends in rock, pop and hip-hop.

"They are looking for something more musical and they can't find it within their own generation so they have to go back a little way. People have been doing that for years and discovering old jazz and classical music or whatever, so there is older pop music available."

And so Gates can leisurely travel the world, finding appreciative and quiet audiences for his signature style of breathy ballads.

"Last time I came [to New Zealand] I took a few extra days and did the tourist thing and went down to Milford Sound and looked around. It's a great country and I always feel very comfortable there; it reminds me of northern California where I lived because there are a lot of snow-covered mountains in that area.

"It's beautiful and I love the countryside. The audiences are also very good listeners. I've been doing this for a long time and enjoy it, and I never ever expected to be still doing concert tours at this time.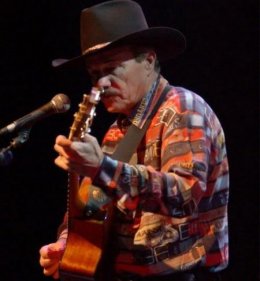 "I was always hopeful that a few of the songs would live on, but the entire roster has lived beyond what I expected. To have an audience still want to come and listen is a surprise."

The man who once worked with the eccentric Captain Beefheart, crazy Phil Spector and slightly off-beam Brian Wilson says he will happily accept the appellation "soft-rock", unfashionable though it may seem to outsiders.
"The thing that's interesting is that it's everyone's own perception of what's cool. What's cool to one person is not necessarily cool to another. There are millions of people that like soft-rock and to them it's really cool.

"The heavy-metal guys tend to look down on us because they smash their guitars and play loud music. But not everyone likes that. Some people even like Lawrence Welk. So you've got to go with what you like.

"Me and the audience are just enjoying each other and letting the rest of the world go by."
Want to read more about a soft-rock act? Then go here.