Graham Reid | | <1 min read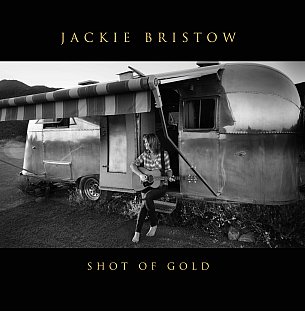 Former South Islander Bristow has lived in Austin for -- as far as I can tell -- almost a decade now and that seems her natural home.
These 10 songs on her fourth album ring with the sound of a Texas wind across a flatland desert courtesy of multi-instrumentalist/producer Mark Punch's guitars and spacious production which compliment the mood of these spare and lonely meditations.
Love is like heroin (I Don't Want to Come Down) and almost a beautiful curse (Cry) there are farewells to be made (the banjo-plucked Rollin' Stone, the mandolin-kissed Kiss You Goodbye) and faith to be acknowledged (the title track).
Bristow's previous album Freedom staked out this lyrical territory in some ways, but here the sound -- Mark Collins on banjo, percussion player Mauricio Lewak and acoustic bassist Jonathan Zwartz alongside Bristow and Punch, who has produced Kasey Chambers -- sounds perfectly attuned to her concerns.
And in the moving Fallen Youth she gives Emmylou Harris a real run for her money.
This is a quiet, focused and finely crafted album which ends with a soulful Healing where she alludes to but doesn't over-state a gospel spirit.
Quite something.