Graham Reid | | 1 min read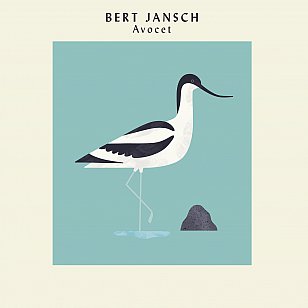 The late Scottish singer/guitarist and songwriter Bert Jansch who co-founded the influential Pentangle and died in 2011, left a vast legacy of albums of which many are still coming to terms with.
Led Zeppelin's Jimmy Page -- as a young man then smitted by American blues guitarists -- has said of Jansch's self-titled debut album of '65, "When I first heard that album I couldn't believe it. It was so far ahead of what everyone else was doing. No one in America could touch that".
And that debut was a decade and half before this cornerstone Jansch album.
Reissue programmes have brought much of Jansch's music back to a new generation and his influence extends far beyond folk as rock musicians like Blur's Graham Coxon and post-folk players such as Ryley Walker discover his style and sound.
This album -- recorded in Copenhagen and first released in '79 -- found Jansch (on guitar and piano) with former Pentangle bassist Danny Thompson and Martin Jenkins (flute, mandocello, violin) for a collection of what Jansch said were admittedly self-indulgent instrumentals (out just to please himself) around the theme of birds.
The 18 minute opening title track pegs out the ground -- folk improvisation, a masterclass in acoustic playing, a sense of swing and a playful seriousness -- but each self-contaned piece thereafter (other than the almost eight minute Bittern) refines the focus.
On piano for the 90 second Lapwing, Jansch conveys a stately and brooding waltz; Jenkins' violin on Kingfisher alludes to Celtic melodies as Jansch and Thompson lay down a sharply percussive melodic base; and Osprey sounds like it starts its flight in Seville before moving closer to British folk.
Kittiwake is as complex but as clear and beautiful as an illustration in a medieval manuscript.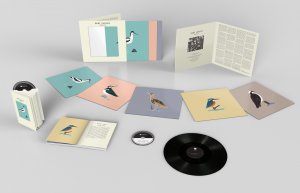 Bittern captures the experimental and innovative side of Jansch, Thompson and Jenkins as the music stretches and weaves across what could almost be waves of electronica. Thompson's dextrous bass playing could grace any jazz album too.
This is a delightful album -- Jansch considered it among his most favourite -- and in 2016 it also got respectful re-packaging.
The vinyl edition (limited to 1000 copies) came in a gatefold sleeve with six lithographs of the birds by British illustrator Hannah Alice, and the CD version had a deluxe edition with the illustrations and liner notes in a 24 page booklet.
There is now a 40th anniversary reissue, a limited edition (500 copies) on white vinyl which comes with three download bonus tracks of Avocet tracks recorded live in Italy in '77, and liner notes by former Pentangle bandmate Danny Thompson.
He is getting a lot of love.
But Bert Jansch -- and this music -- deserved no less.