Graham Reid | | 1 min read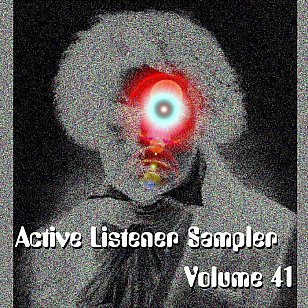 Elsewhere can probably do no greater favour to break your ingrained listening habits than recommend you sign up to The Active Listener, one of those niche-market labour of love projects by Wellingtonian Nathan Ford . . . whom we interviewed here about his wonderful service in which he collates his own psychedelic view of the music world in these compilations.
They are always a delight (Elsewhere has discovered more obscure artists than we could name, but do draw your attention to Chris Wade (aka Dodson and Fogg), Midwich Youth Club and Kitchen Cynics among others.
Ford has a rare and astute ear, not just in discerning gentle and/or cloud-piercing music (often with as much of a folk bent as sky-scaling guitars, although some on this one are a gloriously tripped-out exception) but also in how to programme a collection. Like this gem of a compilation which starts intimate then rocks out with the psyche-jangle of Frankie and the Witch Fingers (more please) and the thrilling wah-wah rock of Psychic Lemons.
And then there is so much more.
Like the tape-hiss folk take on Eight Miles High by the very prolific Diamond Family Archive.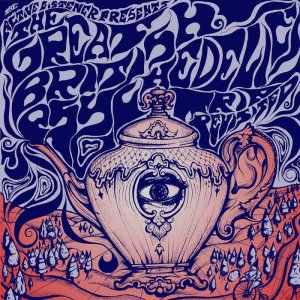 And by-the-by, the Active Listener also does great period artwork for their compilations . . . I have a poster on my house from SanFran in '68 which is not dissimilar to this one for #41 (pictured).
That is love and respect.
So we are out of here and simply direct you to this bandcamp page and seriously suggest you just sign up to the Active Listener (here) . . .
And be prepared to be wooed and won by folkadelic and psychelic rock from around the globe (mostly out of the UK I think).
Nathan Ford is a man I trust with my psychedelic input.
Implicitely.
.
.
.