Graham Reid | | 1 min read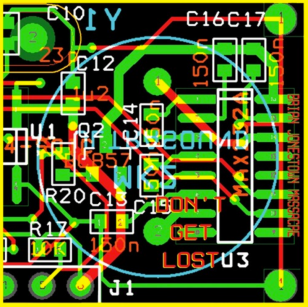 Many years ago in writing about the new BJM album Revelation, Elsewhere mentioned the well-known doco DIG! In which BJM mainman Anton Newcombe infamously seemed to be losing the plot, if he ever knew there was one.
Not long afterwards he wrote, politely, asking why that needed to be mentioned. The explanation was simple: it was notorious, a ready reference point for readers and added context to what he was doing now.
He accepted all that in good spirit.
The much more settled Newcombe (see this recent almost-interview) now lives in Berlin, has his own studio, told Elsewhere he dropped his kid to school every day and then went home to work. Which explains how prolific BJM albums have been lately.
And why the only references necessary for any new outing like this one is his own recent catalogue.
By any measure Newcombe has been diverse in his releases, from pure psychedelics through albums with influences from Middle Eastern styles to music for an imaginary film (and ironically one of the tracks was picked up for the 2015 Cannes Palme D'or winner Dheepan).
This one – their 16th album apparently, by our count their eighth in less than a decade – takes yet another turn while still remaining true to Newcombe's psychedelic vision.
Here with shimmering and echoed guitars and organ they leap back to their shoegaze origins twentysomething years ago (the compelling, simple opener Open Minds Now Close, the droning Throbbing Gristle) but also throw in some dub-influenced psyche (Melodies Actual Echo Chamber), guitar twang (Fact 17) and weightless, dreamy space sonics (Dropping Bombs on the Sun).
Saxophonist Pete Fraser from the Pogues adds eerily distant lines on Geldenes Herz Merz and there's a distinctly witty trip-hop vibe to the studio construction of the loping Acid 2 Me is no Worse Than War.
He even throws in a grinding, fuzzed-up pop song in Nothing New to Trash Like You.
These are songs – more correctly moods -- which stretch (half of the 14 are over five minutes) so they create their own atmospheres with the vocals sitting slightly further back than the mid-ground.
Newcombe's work ethic is something to admire, but what is apparent is that while he is prolific he's also increasingly focused on coherent, if distinct, projects with their own internal dynamic and reference points.
He may be a hard man to keep up with, but the past decade has seen Anton Newcombe reinvent and resurrect himself across albums which have always been worth listening to, even if some albums have been uneven.
But this tripped-out collection -- which takes its title from a track on the earlier Third World Pyramid -- is one of the better ones.
For reviews of previous Brian Jonestown Massacre albums at Elsewhere go here.