Graham Reid | | 4 min read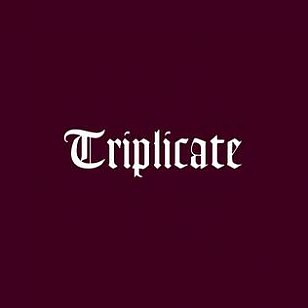 In his long career Bob Dylan has previously delivered albums in threes: the acoustic into electric no-turning-back trilogy of Bringing It All Back Home/Highway 61 Revisited/Blonde on Blonde in an astonishing 14 months in the mid Sixties; the Christian series Slow Train Coming/Saved/Shot of Love which started in the late Seventies . . . and we might even include the opening salvo in his Bootleg Series which was billed as Volume 1 – 3 and contained three CDs of mostly unreleased music
So Dylan releasing three albums together tied by a similar ethos is not surprising.
Although Triplicate is certainly a surprise.
This series of three (so far) began with the terrific Shadows in the Night two years ago, continued with Fallen Angels last year and now we have Triplicate.
All of these albums find Dylan settling in to, and in many cases finding deep meaning in, the heart of songs which are standards (most associated with Frank Sinatra) drawn from what is loosely called The Great American Songbook.
The surprise with Triplicate as the third in this project is that it is a triple CD, his 38th studio collection, but the first such triple set in his career.
This is a big ask, especially after the lesser Fallen Angels, but once again in his arrangements, the warmth of the production and how he burrows down into a lyrics, it is quietly convincing.
Sinatra said he studied the story in the song and that the music was just the curtain: "You must look at the lyric and understand it," he said. "Find out where you want to accent something, where you want to use a soft tone. The word actually dictates to you in a song, it really tells you what it needs."
And Dylan – arguably among the most pre-eminent lyric writers of the past half century – has adopted that principle and certainly found great meaning to interpret on Shadows in the Night.
Here across 30 songs that emotional probing isn't always available to him in the words, and just as often he seems to miss the opportunity . . . as on the beautifully arranged September of My Years – ideal material for a man of advanced age – where he strains for melodic effect.
The three discs are subtitled 'Til the Sun Goes Down, Devil Dolls and Comin' Home Late, although the discernible theme which links the songs on each can seem rather faint at times.
'Til The Sun Goes Down includes songs of heartbreak but opens unpromisingly with I Guess I'll Have to Change My Plans with a small horn section. Dylan's ravaged voice is not made for this kind of swing, although he sounds right at home on the tropically breezy Trade Winds and gentle Imagination.
And he brings a slightly salacious delivery to The Best is Yet To Come which really does get a finger-snap nightclub groove.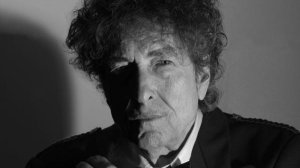 But when the mood comes right down – and his exceptional band with guitarists Charlie Sexton, Dean Parks and Donnie Heron (on steel) are in support – things become much more engrossing.
For Once Upon a Time (written in '62, the year Dylan of Dylan's debut album and just before he began to change the territory for singers and songwriters) he is that weary old man looking back at a first love . . . . and it is that weather-beaten mood of wisdom won of accumulated years, the reflection of the passage of time and passing of love where Dylan excels.
This voice, perhaps no longer made for folk or rock'n'roll, inhabits such lyrics and brings them to life with a raw authenticity as the old crooner reaches for notes almost beyond his grasp, but with the need to sing out the hurts to pass them on, or explain them to himself.
Rogers and Hammerstein's This Nearly Was Mine is wobbly (as are many here) but again it is in how Dylan takes you into the story which makes it succeed.
It is hard not be convinced by his slow interpretation of Irving Berlin's How Deep is the Ocean? or PS I Love You (from the early Thirties) on Devil Dolls. The simplicity of the lyrics come freighted with meaning in these versions.
And again on Here's That Rainy Day.
But it's left to the small orchestra to bring the real swing on Day In Day Out.
Across these three discs are some familiar songs – Stormy Weather, As Time Goes By, How Deep is the Ocean, Sentimental Journey, These Foolish Things, Stardust – and some will say on such material Dylan invites a comparison he can't win because these songs have been interested by great voices.
But on most he acquits himself by taking the songs into a different musical setting and approaching them in his idiosyncratic way.
The real gems here are among the lesser known songs: for Cahn and Van Heusen's It Gets Lonely Early he sings of the empty twilight years like a man offering a gentle warning to youth as he gathers happy memories; for Where's The One he yearns for closeness and holds out the hope of love again; and even the lyrically problematic There's a Flaw in My Flue where the fireplace metaphor seems clumsy to modern ears he brings his best melancholy as he gazes at the embers of life.
Similarly on Somewhere Along the Way, a beautiful song of memories and weighted with regret as he longs for a glimpse once more of that rare love which slipped away.
And for When the World Was Young he brings a much less wavering vocal to its opening verse, it stands out in this context much as Lay Lady Lay once did.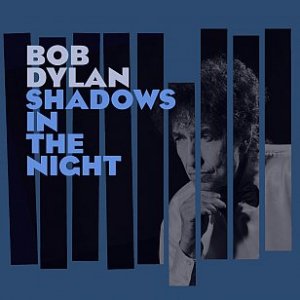 However, for most people this will be too much croaky Bob and a voice that takes some forgiving. And it's certainly true that there are songs here which could have been jettisoned.
For those listeners Shadows in the Night is the more economic and focused entry to this late period of covers.
But if Shadows worked for you, then this is a bigger and broader and often just as deep collection of singular interpretations . . . and sometimes there are lyrics here which sound like they could be written by or about the singer (When the World Was Young for example).
It's worth remembering that Bob Dylan has frequently gone back before he goes forward (Self Portrait, the back-to-back Good As I Been To You and World Gone Wrong folk and blues covers before Time Out of Mind in '97 which announced his resurrection).
But the odds seem stacked against the 75-year old announcing a new direction.
This trilogy of albums finds Bob Dylan exploring elegantly crafted songs and frequently insightful lyrics which contain often simple but universal truths about love, loss and life.
Like someone looking at their old sepia-toned photos in a familiar album, he is taking them out to consider . . . as his time goes by.
There is a considerable amount on Bob Dylan at Elsewhere including rare tracks, overviews, concert reviews and so on. Start here.