Graham Reid | | 1 min read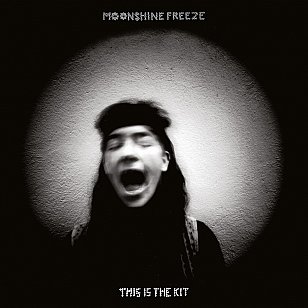 The previous album Bashed Out by the acclaimed UK alt.folk singer/writer and banjo player Kate Sables (aka This is the Kit) was a frustrating affair. Round my way the cry was always "turn it up" or that she should just punch in a bit harder.
However this fourth album (produced by John Parish, with guests who do the punching on electric guitars, cello, saxophones and so on) is a much more appealing prospect, and her sense of the mysterious in her lyrics seems to go even deeper into darkly poetic waters and existential questions which sometimes mixes unexpected allusions with vernacular language ("first they dope you up then they dob you in").
Stables' voice maintains a similar intimacy as on that previous outing but here the sonic settings – some mad sax, her trickling banjo parts, brooding acoustic bass, harmony vocals etc – make for some engrossing songs which reach back to the likes of Pentangle (the delightful All Written Out in Numbers) but also exist in similar emotional space as Sufjan Stevens and Devendra Banhart.
When her metallic banjo and the sharp-edged electric guitars play off each other to create a bed behind her (as on the slightly claustrophobic Empty No Teeth) this one not only grabs you by the collar but drags you into a strange world of her imaginings.
Here her voice comes through with much more emotional clarity (Riddled with Ticks) and on material like the slinky Two Pence Piece she sidles out of the alt.folk area into something akin to alt.pop.
This is quite the leap up (and down into darker waters) after that annoying previous one.