Graham Reid | | 1 min read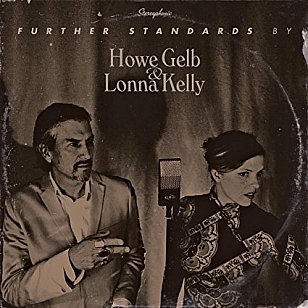 The always interesting Howe Gelb does exactly what he wants and in recent years that has seen the man behind desert psych-rockers Giant Sand work with Spanish musicians, write albums of piano music and on his last outing Future Standards explore the idea of new original material which are in the vein of piano jazz classics.
Future Standards was interesting enough (not to Giant Sand fans, or even those who enjoyed the Spanish music) but in our review we noted Gelb's lyrics were complex, often wry and sometimes just too overwhelming. The sun "adjourns" on Clear for example. Irving Berlin would never have written that.
This sequel of sorts comes under a misleading title because there are only a couple of new :standards" here but oddly this works so much better than its predecessor.
That's because about halfway through after Sweet Confusion there is applause from the small live audience – it was recorded in London – and you are immediately located at some slightly threadbare nightclub off the Strip, probably called Al's Twilight Cocktail Lounge.
It's around midnight when pianist-singer Gelb, occasional singer Kelly and the group (drums, bass, guitar) make their way through their set.
Gelb sometimes sounds dusty and worn down but invigorated by the ghosts of old tunes like All of Me, Call Me Irresponsible, On the Street Where You Live and so on, and his excellent band. So those Future Standards songs now seem to come in a context which they deserve.
Gelb has written some excellent piano ballads of worn-out love and emotions drained (May You Never Fall in Love, the beautifully sentimental Ownin' It with Kelly, Terribly So . .. all of which were on the earlier album).
So this is an odd one because if you bought into Future Standards this – albeit in a live setting – covers mostly the same ground.
If you missed that earlier one start here with Sweet Confusion at the midpoint and imagine yourself in smoky Al's cocktail bar, just another of the patrons who've come in from the pokie machines in the other room, attracted here by the dusty-voiced singer and the low lighting.
And it will all make sense.