Graham Reid | | 1 min read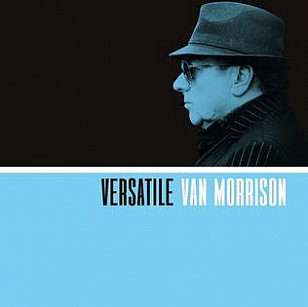 Every couple of years Van Morrison delivers a new album and Elsewhere tunes in just to hear what he is up to. Usually it is looking back in the company of an excellent band and the material touches on r'n'b and jazz with a blues edge.
Some of the albums are good, a few excellent and many – like this one of jazz standards and some originals – just pass by enjoyably but leave you wondering if it would have mattered if you hadn't heard it.
But what's worth noting is that when this arrived late last year it was barely three months since his previous one, the r'n'b and blues standards album Roll with the Punches.
It seems he is enjoying himself in the studio these days in way which he perhaps never did.
That said, when Dylan went through the marginalia of the Great American Songbook on his most recent Shadows in the Night, Fallen Angels and Triplicate, he reinvented the material, and even Paul McCartney brought some sense of pushing a little to his covers album Kisses on the Bottom (which included that wonderful original My Valentine which he sang at his Auckland concert recently).
This Van album, again elevated by the band – A Foggy Day in London Town, Let's get Lost, Bye Bye Blackbird, Makin' Whoopee among the old songs given fine treatments – finds him swinging through these songs with an ease which belies his gifts but rarely scales heights as he has in the recent past, notably on albums such as Keep It Simple (2008), Born to Sing ('12) and Keep Me Singing ('16).
There's a finger-popping instrumental exploration of The Skye Boat Song (Van playing warm sax, as he does throughout), a few originals like Take It Easy Baby which sit comfortably in the 16-track context and plenty of songs you'd love to witness him doing in a small club and .
That he includes a couple of live tracks here – revisits to older material of his own: I Forgot That Love Existed, Only A Dream – reenforces that feeling.
His sui generis version of Unchained Melody is . . . let's just say, brave.
But the largely instrumental new original Affirmation is an uplifting slice of Celtic/soul with James Galway on flute, although his scat two thirds the way through rather detracts from the mood established.
Regrettably after such a good run this century, this is just another sound and enjoyable Van Morrison album in his vast catalogue rather than an essential one.