Graham Reid | | 1 min read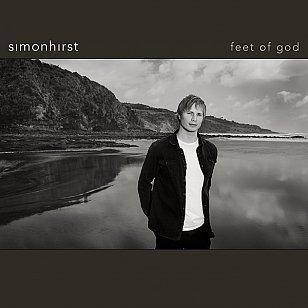 There is an interesting and often ignored thread of slightly dreamy, widescreen pop out there from the likes of Jules Shear, Grant-Lee Phillips (before he went more twang), Matthew Sweet and many others, and at times it gets its head well above the parapet with the likes of Crowded House and Neil Finn's crafted songs.
Simon Hirst is in that lineage, although when he hits the midpoint of this album – recorded at Finn's Roundhead Studios with Eddie Rayner co-producing some songs – the shadow of Crowded House's gently ascending but often melancholy melodies (not to mention Finn's sometimes religious referencing and vocal delivery) tends to overwhelm his original voice.
I'd think it impossible for anyone who has heard mid-period Crowded House not to hear them as a the anchoring musical reference on songs like Trees Stand Strong, Feet of God and especially Commanding Me which sit at the centre of this debut album.
Now, in a sense that is a compliment in that these are quality songs, but by cleaving so close to a CHouse/Finn template means that is takes some work to hear Hirst's originality.
When he unleashes the driving Private Eye early up something more distinctive (albeit in that lineage outlined) comes through more strongly, and Nothing I Can Do unveils a more assertive jangle-pop sound.
Signs and Wonders (which lyrically references a room, as seven out of the 10 here do, two of them a "crowded room") also reaches towards a more crisp pop style than the dreamy style which is predominant.
But, good though some of this is, Simon Hirst from Hamilton is still in the shadow of the master too often.