Graham Reid | | 12 min read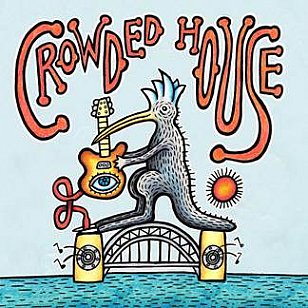 When Crowded House play their reunion concerts in Sydney next week (Nov 24 – 26) it will be 30 years since their self-titled debut album and 20 since their famous farewell on the same steps of the Sydney Opera House.
It won't be exactly the same Crowded House of course with the suicide of Paul Hester in 2005, and it isn't their first reunion, there was one a decade ago when former bassist Nick Seymour joined Neil Finn for some Finn-solo album sessions which lead to the Time on Earth album issued as a Crowded House album.
Then followed Intriguer, again with the new and stable Crowdies line-up of Finn, Seymour, keyboard player/guitarist Mark Hart and drummer Matt Sherrod.
To celebrate their career and the synergy of timing, all six Crowded House studio albums and their rarities collection Afterglow have been given the expanded reissue treatment with unreleased songs, demos, live versions and 36 page booklets of photos, interviews and images.
And they are being re-presented on vinyl.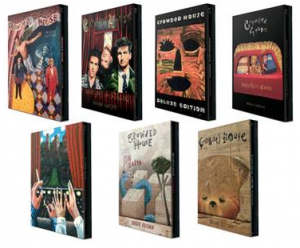 The paperback-sized, handsomely packaged Deluxe Edition CD reissues also come with comments by the band members, notably comments on his cover art by Nick Seymour.
In retrospect it is slightly unnerving to see how Hester was depicted as a man apart on the first two covers, as an angel on their self-titled debut.
"I never for one minute entertained the thought of not growing old gracefully with him," writes Seymour.
Because of the re-formation and that Finn continued to record under his own name – sometimes becoming very experimental, more so than on classic Crowded House songs – it is perhaps too easy to be a bit blasé about Finn's songwriting gifts.
But among the cognoscenti in Britain and America – and that he includes among his friends Johnny Marr, Eddie Vedder and members of Radiohead – he is spoken of in the same breath and Lennon-McCartney.
In fact, he is a one-man Lenn-Mac, which becomes apparent as you listen through to these impressive new editions.
And of course specific attention alights on his demos and live versions among the many, many extra tracks.
A quick but focused run-down of this remarkable catalogue where mainstream pop, psychedelia and alt.rock co-exist?
Our pleasure . .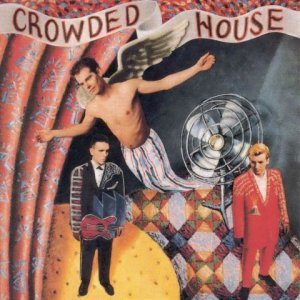 Crowded House (1986)
The impressive debut which included the signature song Don't Dream It's Over (last year covered by Miley Cyrus and Ariande Grande, joining artists as diverse as Susan Boyle and Faith No More who have also taken to it).
There were also hits and live favourites in Something So Strong, Mean to Me, World Where You Live and Now We're Getting Somewhere . . . alongside the highly personal Hole in the River (about the suicide of Finn's aunty) and their re-recording of Split Enz's I Walk Away.
Among the 17 extra tracks are the bristling studio demo of Hole in the River (which thumps along like Lennon's Hey Bulldog with the Enz' Eddie Rayner on piano) and the home demoes of Something So Strong and Don't Dream It's Over – the latter dreamily Pacific in its opening overs – alongside the studio demo of Strong, among others. And two live tracks Left Hand and Grabbing By the Handful when the band – with guitarist Craig Hooper – was still the Mullanes, the transition between Enz/CHouse.
In the notes Finn recalls the audiences were very small given the Enz association and promoters got burned because the former band name got good guarantees of the door: "That was the first evidence of the brand name being really important. You just assume that there's be a lot of interested people but you can't assume anything ever".
What comes through on the extra tracks is how funky Seymour's bass could be (in the verses of the studio demo of Now We're Getting Somewhere and all across That's What I Call Love).
The original version of Recurring Dream shimmers with the dual guitars of Finn and Hooper.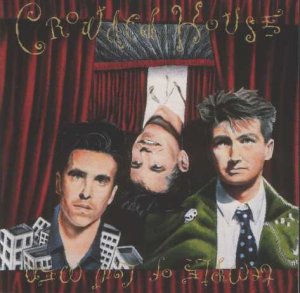 Temple of Low Men (1988)
In a rudely suggestive title (Seymour said it came from engineer Tchad Blake's "Book of Euphemism"), this second album confirmed Neil Finn as one of the greatest pop songwriters since the Lennon-McCartney team.
He spun out memorable singles with Better Be Home Soon, Into Temptation, When You Come, Sister Madly and I Feel Possessed.
They were all over magazines (in the booklet the covers of Countdown, Music Express and Australian Rolling Stone reproduced) and fame beckoned.
"There was a peak of screaming at that show for some reason," recalls Finn about a State Theatre, Sydney gig, two songs from it appearing here. "I don't know why but we had a fair bit of it because by then we were kind of a pop phenomenon at the time, in Australia in particular. I don't know if we really loved that part of it."
The brooding Mansion in the Slums silences the screamers, but at the start of This is Massive it sounds like Beatlemania.
Half the 10 songs on the album were released as singles, and among the 21 extra tracks are live versions of the Byrds' Eight Miles High and So You Wanna Be A Rock'n'Roll Star plus Dylan's Mr Tambourine Man (all with former Byrd Roger McGuinn recorded live at the Pantages Theatre in Hollywood.)
The home demo of Into Temptation is lovely.
As with that debut, this is an essential collection for Crowded House fans . . . and indeed anyone wanting to hear how a songwriter works, moves lines and melodies into others songs, and crafts magic in the studio.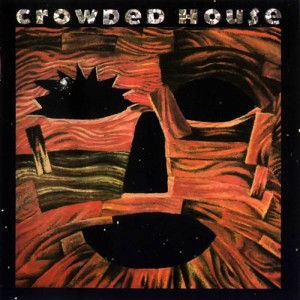 Woodface (1991)
Elsewhere declares its hand here, Woodface was never a favoured Crowded House album . . . but, we hasten to add, not because brother Tim had joined the band. We are prepared to concede we could well be wrong, and in the brief introductory essay Dino Scatena says he described it as a masterpiece and timeless.
But Chocolate Cake seemed a strange stab at surrealism over a minor song, It's Only Natural rather obvious and There Goes God a good song not yet arrived.
Of course there is no denying the beauty of Fall at Your Feet, Weather With You and Four Seasons in One Day (timeless masterpieces in fact), and you'd add the weightlessly beautiful but grounded Whispers and Moans to Neil Finn's catalogue of exceptional songs.
But if Fame Is seemed like an idea that was being recycled then the orchestrated All I Ask opened a door back to the past (classic American songwriting of the Forties) and invited covers by Tony Bennett, Frank Sinatra and the like. The lyric is exceptional in its economy and depth: "All I ask is to live each moment free from the last . . . please let me stray far from familiar things . . . "
Among the 21 extra songs on the bonus discs are numerous home and studio demos (of songs which were never released or a rarities). In the home demoes for the Woodface songs you can hear the palpable magic of the Finn brothers which seemed to come so effortlessly but had been years in the making.
There's also the very funny Burglar's Song live, the first part is about a burglary at Hester's house and the lyrics are by Neil and the very young Liam with that naïve charm only children can bring, then it segues into a medley of snapshot Crowdies' songs.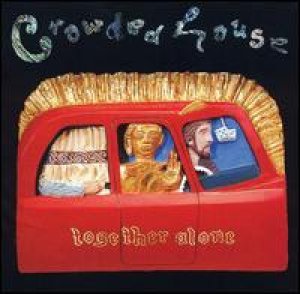 Together Alone (1993)
Although Woodface found Neil reunited with brother Tim and included Four Seasons in One Day, It's Only Natural, Fall At Your Feet and the American-baiting Chocolate Cake (perversely the first single but which Neil says Americans took in good humor), Together Alone is a more interesting album.
It didn't spring hits but does contain Private Universe, Distant Sun, Locked Out and has a Maori choir and log drums on the title track. The band was stretching.
With producer Youth (of Killing Joke) and recording sessions at Karekare, the beach west of Auckland and natural imagery abounds, the album has both a dreamy psychedelic quality (Kare Kare, Nails In My Feet, Fingers of Love) and bristly pop-rock (In My Command, Black and White Boy, Locked Out, the distorted alt.rock of Skin Feeling) which alternate.
Among the many high-points is the glorious, life affirming Private Universe. And as before Finn seems to look back to a melody which seems to have come from half a century previous on the beautiful Walking on the Spot, and Distant Sun arrives on the back of such an understated acoustic guitar part that it is immediately seductive (and gave us the line "seven worlds collide" which would come back in a later iteration (see below).
At a push'n'pinch you might say this was Crowded House's Rubber Soul-cum-Revolver . . . with a Pacific flavour and a Maori choir, and evidence that Finn's vision was becoming increasingly wide and deep, and accomplished at essaying his ease and unease. The possibilities were grasped.
Ironically what should have been relaxed sessions in a bush and beach atmosphere many relationships in and around the band broke up during this time or shortly after.
Paul Hester – whose behaviour was becoming increasingly erratic and sometimes not a little tiresome – quit the following year.
It was a brilliant but seemingly blighted album.
As Chris Bourke recounts in his excellent band biography Crowded House: Something So Strong, the group's record company Capitol had a new president Gary Gersh who set about firing some key people (and supporters of Crowded House) then said he couldn't hear a single and – not for the first time in his career – the songwriter heard he had to keep writing to come up with a single.
Extraordinary . . . Together Alone is an astonishing album. Essential in any collection.
Among the 14 extra songs are a jaunty home demo of Private Universe very different from the recorded version, a live Tail of a Comet – a powerful song unfortunately discarded during the Together Alone sessions – driven by aggressive guitar, and even seemingly lightweight sentiments like I Am In Love (which appeared in a finished version on Afterglow) sound solid in the band demo.
The two versions of Fingers of Love again show how a song can change in the course of a song. There's also a kind of dub mix of Locked Out heavy on echo and sweeps of guitar.
As before, these extra songs or versions are more than just for trainspotters of obsessives but many stand in their own right as the ones that got away.
Or were in the process of being getting got.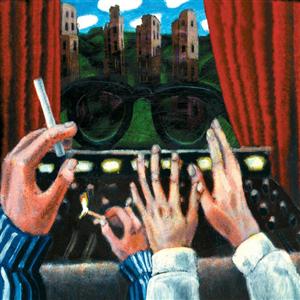 Afterglow (1999)
Because of the timing of its release – the band had broken up five years previous and there'd already been the so there was no Recurring Dream hits'n'classic songs collection – the original 13-song Afterglow collection of outtakes and rare tracks went past all but the most dedicated of fans.
Recontextualised in this re-release programme with 14 extra songs, it becomes the calling card of Finn's writing beyond the pop charts and album tracks.
While Together Alone had hit a wall with Finn's US company, Bourke notes how enthusiastically it and the band were embraced by their UKL label Parlophone.
"Together Alone is a genius record, a piece of art you hang on your wall," Bourke reports Parlophone's Mark Colleen saying. "It was everything Crowded House represented; a sophisticated, classy band with great songs and a brilliant record from beginning to end.
"We always thought of them as REM."
The evidence of just how sophisticated, classy, intelligent and brilliant they could be is on Afterglow . . . the songs that either didn't make the final cuts or remained just beyond reach
It may well remain the private passion of dedicated fans, but this edition adds breadth and conformation of just how Finn can tap a muse.
Aspiring young songwriters might do well to avoid this expanded edition because on the extra disc are home demoes for songs like the drone-pop ballad Spirit on the Stairs and the abandoned I'm So Scared of Losing I Can't Compete or the experimental Taste of Something Different with Pitch Black's Paddy Free – among others – which could make them want to get into real estate instead.
Not an essential album in this re-presentation but given most of the rest are, then why not "collect the series"?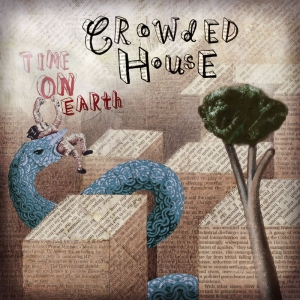 Time on Earth (2007)
Crowded House; Mark Two or Crowded House; The Continuum? Recorded after the death of drummer Paul Hester and their first studio album on almost 15 years, this was a return to form . . but with a twist.
Among the many guests were former Smiths' guitarist Johnny Marr (who co-wrote Even a Child with Finn), Finn's children Elroy and Liam, Don McGlashan, Eddie Rayner and producer/arranger Ethan Jones.
Neil Finn once told me that band's have a natural lifespan and, if I recall correctly we together noted that both the Beatles and Crowded House had done a decade.
So while this was Crowded House with Finn and Seymour and Hart of the former incarnation in attendance, it was also like a new beginning . . . and, tellingly, had started its life as a Neil Finn solo album.
Finding a new drummer was always going to be the issue but Matt Sherrod who had played with Beck arrived without feeling the need to prove himself or be in awe of the band's history.
In the liner notes to the Deluxe Edition, Finn acknowledges Hester being an invisible but (for him) an obvious presence throughout and "there is definitely an underpinning of both sadness and reflection and hopefully some degree of reverence and honour paid to him as well".
Time on Earth is a musically ambitious and lyrically fascinating album, again full of memorable songs. Although doubtless some record company exec would say "I can't hear a single".
Possibly true – She Called Up surely on mainstream pop radio, in the climate at the time, but Crowded House had been an album band before the break-up so there'd be no reason to think this incarnation would be any different.
Despite it being recorded in various places – Finn's Roundhead Studios in Auckland, Peter Gabriel's Real World near Bath and London's RAK – and a revolving door of players, it is identifiably Crowded House . . . but perhaps a version of the band which refers to the previous one rather than attempts to replicate or even extend it . . . as on the folkadelic English Trees.
It is Crowded House, but samely different?
The extra tracks include the piano ballad So Dramatic which – in a reversal of the norm – was on the original vinyl but not the CD, Seymour's demo of the un-recorded Won't Be Silent which he imagined as an Al Green soul song (he was right) and Finn's piano version of People Are Like Suns which just awaits the closing credits on right movie soundtrack.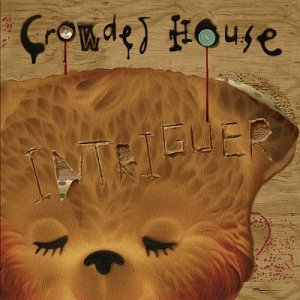 Intriguer (2010)
In some way the "lost" Crowded House album because by this time, for fans of the early period, they'd been long gone and there had perhaps just been so many Finn/Crowdies hits etc releases.
But with Saturday Sun, this album opened with Crowded House and Finn at their most urgent and shot through with furious guitars, then everything gets turned back for the child-centred, psyche-rock of Archer's Dream (with its political skewering) and later there is the converse again in the willfully clunking and downstroke guitar rock of Inside Out.
Elephants at the end is . . . worth getting to.
On release Elsewhere said, "The second act of Crowded House just got a whole lot more interesting".
In the 16 extra song – live takes, demoes and alternative versions, formerly exclusive online stuff and Two Minutes of Silence which respects the dead of the Christchurch quakes and Anzac Day – it is interesting hear how Finn (as he did with Transit Lounge on Time on Earth) moves into being an observational and highly personal writer (Beautiful Life, Either Side of the World, Twice If We're Lucky) . . . which makes you feel he is exploring a sense of gratitude for what he has, notably family and friends.
And a theremin.
So, the Deluxe Editions . . . ?
What do we learn by this exceptional overview, unprecedented for a New Zealand musician. That under the imprimatur of Crowded House, Neil Finn has written a remarkable, diverse and sometimes even taken-for-granted body of work which is the equal of any in his generation.
He's also a fuck-off brilliant guitarist.
And this reissue didn't even touch on his Split Enz years or albums under his own name.
These double disc collection wrapped in thoughtful artwork and with plenty of detail – notably the lyrics and astute, informed Q&A interviews by insider Jeremy Ansell – might look like shelf-fillers. But the fact is that each and every one will be constantly pulled out for reconsideration . . . and mostly just sheer pleasure.
From jangle-pop to classic songs, alt.rock to thrilling live versions, from drifting and benignly-stoned songs to experimental work, this Deluxe Edition series is quite a body of work.
A highly respectful, much deserved re-presentation.
And, on the evidence here, we also need to reconsider Nick Seymour's beguiling, often strange but obliquely pointed art work.
An exhibition of which we might hope for.
Respect here is paid to Neil Finn and Crowded House. And it was a harder road than it might have appeared to outsiders, because he allowed for his songwriting gifts to seem so effortless.
Also
Check out the combined star power on 7 Worlds Collide CD/DVD set (2001), the Finn-helmed project with Marr, Pearl Jam's Eddie Vedder, Tim and others.
And Finn's more recent dream-pop Dizzy Heights.
For more on Neil Finn, Crowded House and Tim Finn (and other Finns) start here.
Elsewhere also unequivocally recommends Chris Bourke's band biography Something So Strong, which you can order from his website here.