Graham Reid | | <1 min read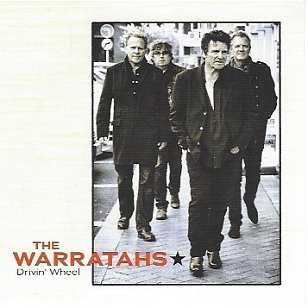 This double disc 30thanniversary collection reminds you not just how prolific the Warratahs were in their heyday (things slowed down in the new century when singer-songwriter Barry Saunders and writer Wayne Mason released solo albums) but also how consistent they were with their considered country-influenced pop and rock.
The non-chronological 24 song collection includes gems like Kupe's Tears and The Wheel Inside from their Runaway Days album of three years ago but also goes right back to their earliest radio-friendly songs Hands of My Heart, Maureen, The Only Game in Town and Bruno's Last Ride.
They might have had their ears turned to Americana but local references were everywhere in the Warratah's songwriting (Mount Victoria Rain, the instrumental East of Mt Eden, Taranaki and Cape Turnagain with Sam Hunt).
Their cover of Ring of Fire and St Peter's Rendezvous are here but not their Interislander song (Easy Come Easy Go).
And the set opens with a new song Fast Train.
Lots of easy (and sometimes slightly uneasy) listening here and the line-up of Saunders, Nick Brown, Mike Knapp and Nick Theobald take to the road again to celebrate three decades.
THE WARRATAH'S DRIVIN' WHEEL TOUR
Sept 21 Upper Hutt Cosmopolitan Club, Wellington
Sept 23 St Peter's Hall, Paekakariki
Sept 28 Lucky Bar, Whanganui
Sept 29 Town Hall, Eltham
Oct 6 Meow, Wellington (with Reb Fountain)
Oct 12 Blue Smoke, Christchurch
Oct 13 Captain Cook Hotel, Dunedin
Oct 20 Paisley Stage, Napier
Oct 26 Sherwood, Queenstown
Oct 27 Ascot Park Ballroom, Invercargill