Graham Reid | | 1 min read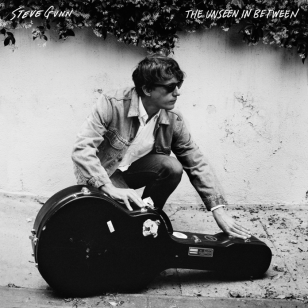 If there is to be a neo-psychedelic folk-rock revival – and round here we hope so – then it could hardly be in better hands than those of singer-guitarist Steve Gunn.
He served just enough time in Kurt Vile's band the Violators to be a name known to a young and hip rock audience but has also traveled interesting paths through Anglofolk (most writers mention John Martyn, Bert Jansch et al) and his recent collaborations recently have been with the rediscovered Michael Chapman and the much older Mike Cooper and Jack Rose.
Gunn as a person and musician seems to be able to effortless cross the generations, and it needs to be noted too that there is something of Johnny Marr's shivering and cloud-scaling style here alongside the widescreen psychedelics of Neil Halstead/Mojave 3.
In conversation he quotes Coltrane, Davy Graham and Sandy Bull, live and on record he deploys unusual tunings, often alluding to Arabic or Indian scales.
Put all that in the crucible and you have someone whose time has surely come, and this album which swoons and softens as much as it soars should be the one to do that.
With rich arrangements where required, the band given ample sonic space and the diversity of moods he conjures up, it seems like eight albums in Gunn has found an assured drone folk-rock style (emphasis more on the jangle-cum-chiming rock mostly) which allows space for some seriously thrilling spiraling psychedelic guitar playing. Both come together on New Familiar which starts off in folk mode then expands and goes off into a transcendent rock.
And damned if he doesn't effortlessly peel off a filagree of Mark Knopfler on Vagabond with vocalist Meg Baird which is halfway between the Smiths and the stratosphere towards the end.
If you've followed Steve Gunn thus far then he's stepping up and out on this one, and if he's new to you and those folk-to-rock reference points make sense then now is the time to hop on board.