Graham Reid | | 2 min read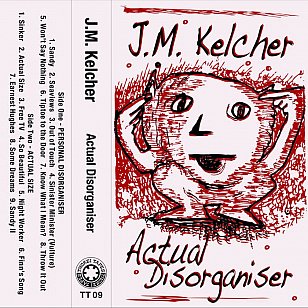 John Kelcher was the bassist in the key iterations of Sneaky Feelings (from about '83 to their break-up in '89), left to live in Germany then returned home and currently works at the Nga Taonga sound archive, but most crucially was on the re-formed Sneaky Feelings album Progress Junction in 2017, a wonderful and unexpected return to prior form.
But in '91 when back in the country he recorded a mini-album of eight songs for Failsafe which was released on cassette as Personal Disorganiser, long out of print.
A follow-up bracket of songs was recorded in '93 and '94 in Christchurch as Actual Size but never appeared.
With Kelcher writing all the songs (bar a co-write with ex-Chill Martin Kean) and playing every instrument on Personal Disorganiser and almost everything on the second album (some drums by others), there would necessarily be a consistency of vision at work . . . although until now it seems very few people have heard any of this post-Sneakies pop music.
Enter Thokei Tapes (again) out of Germany who have released a cassette (with download code) of all these recordings as Actual Disorganiser.
This is in keeping with their ethos of giving airtime to excellent New Zealand music in marginal but important projects or compilations by Chris Knox, Tall Dwarfs, Matthew Bannister, David Yetton and David Pine.
These lo-fi recordings, on Personal Disorganiser especially, are the kind of crafted period pop-rock with a sometimes disconcerting or yearning quality you might expect from a writer who couldn't get much of a look-in with Sneakies when the band's Matthew Bannister and David Pine were so prolific. This was a clearing out of ideas but far from a collection of odds and ends.
A broody piece like Sinister Minister (Vulture) is a menacing piece with backward guitar which makes for disturbing psych-pop – as in "psychiatric ward" not psychedelic weird – and yet he follows it with the jauntily dismissive Won't Say Nothing ("if you can't take a joke you better leave").
But that darkness is evident in the spooky Tiptoe to the Door with a bubbling bassline and chipping guitars, whistling and . . . Is that a twisted, wah-wah interpolation? Funk for the haunted fun-house.
Throw It Out which closed Personal Disorganiser is a throbbing piece of economic psychedelic pop-rock with a wiry guitar solo which deserved a wider hearing then and does now.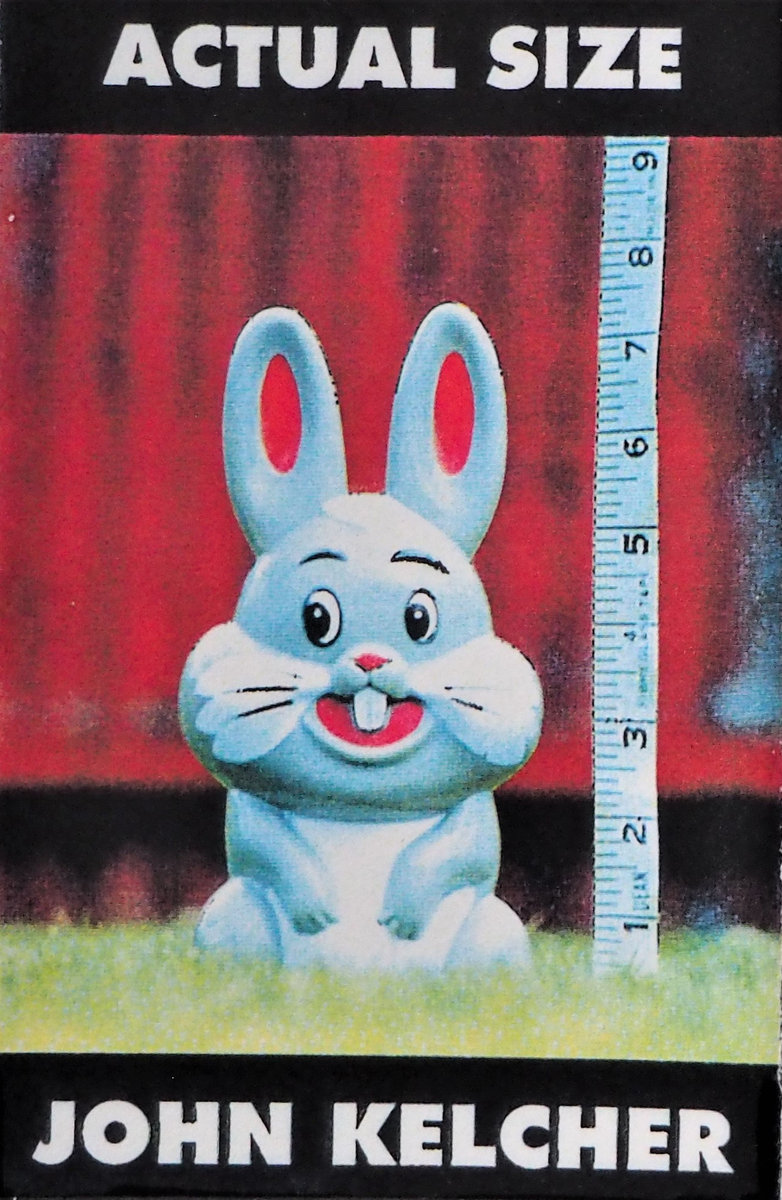 The Actual Size sessions are even more upbeat and jangly, a real shift into a more produced and exploratory type of pop-rock propelled by drums and his Beatle '65-era McCartney-like bass playing.
With swirling organ, the strumming or solos on guitar mixed higher, a less shadowy worldview in places (So Beautiful), it is a real surprise this album never saw daylight.
This is more than an adjunct to Personal Disorganiser but a strong stand-alone album with muscle and reflection in equal measure.
Taken together Actual Disorganiser – a double album on single cassette no less – is yet another valuable addition to this on-going release schedule by Thokei which has obviously won the trust of many former Flying Nun artists.
This cassette and others are on Thokei Tapes here and you can purchase this one through bandcamp here.