Graham Reid | | <1 min read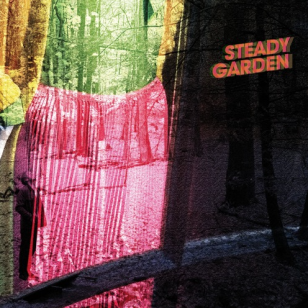 The name behind – and who is – Steady Garden is expat Kiwi singer-songwriter Tim Guy who has previously delivered some fine light pop settings for his crafted songs, many of which erred to the gentle and/or whimsical, as on the damn fine but probably overlooked Big World in 2010.
It was a sound he carried into his last album Dreaming of a Night Mango in 2014, about which we joked he wasn't announcing, "hope you like my new direction".
But here he does.
The folk-pop elements have been sharpened into deftly funky pop with ears on the more classy end of Eighties songwriters (like Peter Gabriel in his most pop iteration, Climie Fisher who had very refined pop etc) and many of these 10 songs sound shaped for mainstream radio at the more adult end of the spectrum (Strange Sensation).
The wit is still there – the woozy hungover Gotta Go, the minimalist funk-punk of Yabby! which is sort of Pere Ubu-meets-Romeo Void – which give some breadth to the material and his flattened vowels remain pleasingly intact giving the swish synth-pop a bit of distinctive character. And check the emotional sting of Confidence Thing.
There are some serious sentiments here too (the moody Hard Times with a shimmering guitar part, the ballad Need Somebody with its vernacular "I was freaking out . . .") and if Guy has shifted his site-lines towards radio play then there are quite a few contenders here among these tidy, well-honed and slightly familiar items which could find favour.