Graham Reid | | 1 min read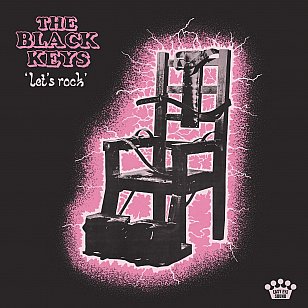 The first time I saw the Black Keys was at a Kings Arms gig when they were just starting out and were being acclaimed by the bFM crowd as some kind of alt.blues band.
They were pretty dire and I remember thinking (as I subsequently wrote) that even on a bad night – and I saw him on one – George Thorogood would wipe the floor with them for energy, chops and guitar fury.
But of course Thorogood was not fashionable by that time (was he ever?) and the Black Keys had some underground cachet.
Well, they got better over time, especially when they left their blues stuff behind for the most part, and albums like Brothers and El Camino turned up in our best of the year lists.
And Turn Blue was pretty damn good too.
These days they – especially Dan Auerbach – seem to be busy working with others but this is their return five years on from Turn Blue.
And you mostly wish they hadn't bothered because while retro tropes can be fun and ironic etc, here they just sound like weak positions to work from.
Yep, it's kinda clever to lift Stealer's Wheel's Stuck in the Middle With You for Sit Around and Miss You . . . but what's the point?
So there's a touchstone in T Rex on Lo/Hi, Seventies prog-boogie (Walk Across the Water which seems a very long four minutes), mid-tempo grooves (Tell Me Lies), the familiar (Get Yourself Together) . . .
If this is "rock" it's pretty limp and MOR in places (Breaking Down), despite the riffery (the early Seventies raided again for Under the Gun and Fire Walk With Me) and some smart guitar filagrees.
Most of these sound like off-cuts they decided to take more seriously than they should and collate into two sides of vinyl.
Had one good result though, sent me back to the soundtrack of Dazed and Confused.
You can hear this Black Keys album at Spotify here.