Graham Reid | | <1 min read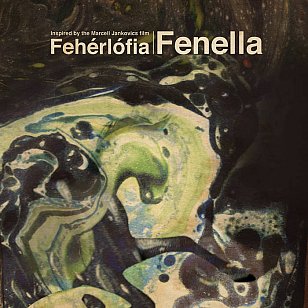 British composer Jane Weaver has most of us at a disadvantage here with this reimagining of the soundtrack to a Hungarian fantasy film Feherlofia/Son of the White Mare most of us probably haven't seen.
It has been described as a "cult", but classic, piece of animation.
So this album is very much a case of radio without pictures.
That said, if you've followed Weaver's previous work at Elsewhere you might be tempted by this largely ambient and atmospherically textured 45 minutes of fleet-footed and bubbling synth repetitions and melodic minimalism, airy Enya-like vocals, drone pieces, strange guitar textures and other sounds of the kind which made her earlier Silver Globe, Modern Kosmology and Loops in the Secret Society so diverting.
The analogue aspects of this keep it a little humid and human, and the fact the pieces mostly segue into each other gives the whole thing a kind of sonic journey in the mind's ear.
The mind's eye would need to have it couple with the film, a trailer for which appears below.
Weaver has always gone her own way and here continues to be selective about her audience.
You can find this album at bandcamp here.