Graham Reid | | 1 min read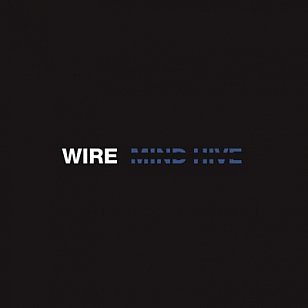 Although Britain's Wire delivered
three seminal post-punk albums
in the late Seventies, they never let that define them nor that minimalist style become an easy template.
In fact, in the past decade they have been prolific and consistently delivering challenging, musically interesting and taut albums. As the title of their 2013 album had it, Change Becomes Us.
That said, those who found their recent outings maybe too uneasy, this 17thalbum under their name finds them using that original rhythmic minimalism as the touchstone – the opener Be Like Them was apparently written for their debut album – then lets synthesisers, deftly cynical and emotionally cold vocals do the work.
Primed and Ready may open like something from Gary Numan/Tubeway Army but quickly goes brittle, and dark while jibing about "reinventing the wheel" and everywhere is sharp left-field pop as on Off the Beach with its benign images of people kissing and happy finally ripped apart by "knives and hammers . . . people lying homeless, dying".
And then there is the unleashed menace and talk of death on Oklahoma which arrives after 40 seconds of gentleness.
But it is the other tracks here in the second half like the ambient soundscape of the weightless Unrepentant (Eno goes dream-pop), the eight minute drone-pop and downbeat motorik atmosphere of the claustrophobic Hung and the final track Humming which is a spare synth soundscape and is simply beautiful despite its political lyric.
As a vinyl album the first side will be for those who will hear the extension of that classic trilogy of 30 years ago, the second side those who want their journey to still be about the detours and different paths.
In recent years Wire have been in a constant and rewarding process of exploration and reinvention, yet have managed – once again – an album which engages on every level without resorting to playing previously revealed aces.
Highly recommended.
Elsewhere has an archived interview with Wire's Colin Newman here.
You can hear Mind Hive at Spotify here.