Graham Reid | | 1 min read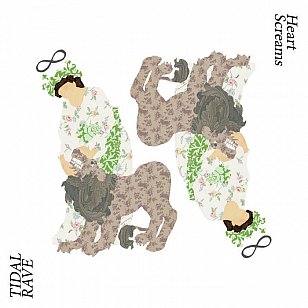 Fishrider Records out of Dunedin has delivered some very gripping albums and artists (
Emily Fairlight
,
Death and the Maiden
,
Prophet Hens
and others) in the past decade and more.
Their roster
is worth checking out.
And this six-piece out of Wellington with Ann-Marie Keating's nagging organ sound weaving through their smart indie-pop/polished garageband songs come up as being full of light'n'shade, tight energy driving their sometimes pointed lyrics and at times they nail down that sound of American psychedelic pop rock before the guitar heroics and 15 minute songs took over.
Here are nine songs in 40 minutes, from the upbeat socio-political Disillusion and downer psychedelics of the terrific Slow Fast to the gritty rock of Speed of Sound and the rocked-up country song Can You Do Right When You Do Wrong.
With four singers (Emmie Ellis, Esther Gedye Taylor, Kristen Paterson and Keating) and three guitarists (Ellis, Taylor and Paterson) and bassist Frank Eggleton and drummer Scott Hakkaart, they have a breadth and depth of sound and options to draw on.
It might default to a couple of melodically familiar self-referencing in places but as a debut it bristles with density and promise.
And Ellis – who we assume it is out front mostly – has a powerful delivery.
You can hear and buy this album on bandcamp here
ELSEWHERE ENCOURAGES ITS READERS TO SUPPORT NEW ZEALAND ARTISTS BY BUYING THEIR MUSIC DIRECTLY RATHER THAN STREAM THROUGH SPOTIFY WHERE THEIR RETURNS ARE NEGLIGIBLE