Graham Reid | | 1 min read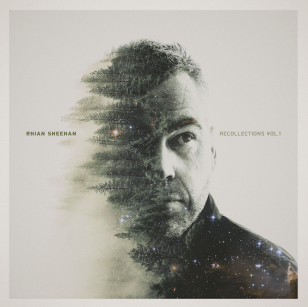 Cheating a little here because this is not actually a reissue of a specific album but a collection of Auckland-based ambient/electronica/soundtrack artist Rhian Sheehan's better known pieces along with some remixes and previously unreleased live and studio tracks.
It is certainly generous (almost two hours long, 28 pieces all up) and includes discrete pieces from his tasteful Standing in Silence (2009) sprinkled about, studio and live versions of the drifting Between Us and The Dying Starlight, pieces from his Stories From Elsewhere in 2013 (the piano piece Imber, A Thimble Full of Sorrow, Little Sines, The Upper Sky, the heroic Somnus, Nusquam recorded live) and also goes right back to his Paradigm Shift album (almost 20 years ago) for the closer, the acoustic folk of the guitar instrumental Journey to Wakatuhuri.
There is also, understandably, a few from his most recent and excellent A Quiet Divide, among them Towards the Sun with Levi Patel with a gorgeous, weightless atmosphere which is elevating.
He can also be gently quirky (Still), moody (Tokyo Shadows recorded live with what sounds like sampled announcements on railway platforms) and delicate (The Upper Sky where the 18th century and the 21st meet in a concert hall on a space station).
So, not so much a reissue as an intelligent pastiche of released and unreleased material which acts as both primer and reminder . . . and neatly sets up a Vol 2.
You can purchase this album from Rhian Sheehan's bandcamp page here.
.
ELSEWHERE ENCOURAGES ITS READERS TO SUPPORT NEW ZEALAND ARTISTS BY BUYING THEIR MUSIC DIRECTLY RATHER THAN STREAM THROUGH SPOTIFY WHERE THEIR RETURNS ARE NEGLIGIBLE