Graham Reid | | 1 min read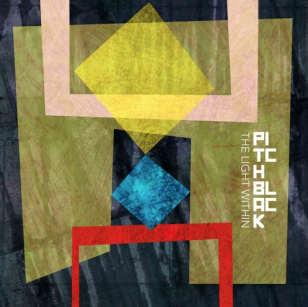 The recent Covid lockdown was like a colander for stay-at homes where musicians of all persuasions poured their stuff into it . . . but the thinnest went straight out the bottom and onto YouTube, TikTok or what have you: kids singing in bathrooms, acoustic sessions with plaintive musicians yearning through someone else's songs . . .
Of course there was some good and unexpected talent came through, but largely it fell to those with a track record (and often a decent home studio) to be the tasty bits left in the sieve.
It was certainly a time when many finished off the album they'd been working on (what else was there to do?) and as the on-going lockdown has been happening for many, the singles and albums have flowed out.
But the key ingredient – that much underrated virtue, talent – was what shone through.
Expat Kiwi Mike Hodgson of Pitch Black living in East London lockdown tells Elsewhere that this year they had planned a roll-out of a number of releases, this remix album of their 2019 album Third Light among them.
So this one was already on the starting blocks with remixes by a coterie of friends and fellow travellers, among them International Observer (UK), Dubsalon (Argentina), Adrian Sherwood (UK), Zuke (from Wellington), Bodie (Portland), Ackept (Christchurch) and others.
The 10-track album opens and closes with remixes of Daylight Wasting, the first by International Observer driven with a deep thump behind the dreamy landscape, the final version an edgy, techno-blip treatment of light-industrial menace and increasing breadth by qpn (Berlin).
Between times Mexico's Tor.Ma turns One Ton Skank into a couple of tons of heavyweight, quickstep dubbery; Sherwood pulls the vocal sample on A Doubtful Sound upfront with a heavy echoes ("the rhythm is gonna getcha-getcha-getcha") to create menace and brings in a classic, woozy Jamaican horn sounds from the Sixties to make it even more disconcerting and oppressive ; and the Dubsalon remix of The Lake Within really taps into a disturbing Scandi-noir atmosphere.
And so it goes.
This is kind of music which remained in that colander to be taken out and appreciated as others washed through.
.
You can hear and buy this remix album on bandcamp here and the original album is at bandcamp here.
.
There are reviews and interviews with Pitch Black (Mike Hodgson, Paddy Free) at Elsewhere starting here.