Graham Reid | | 2 min read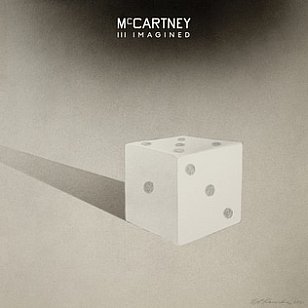 When, last December, Sir Paul released his McCartney III recorded during lockdown, there was considerable enthusiasm and praise. He talked a good game about it (as he usually does) and its experimental nature and so on, and to be fair it was pretty damn good – although those who considered it quite out-there obviously hadn't heard his much more daring projects as The Fireman (with producer Youth).
Whether McCartney III was a work of "genius" and "brilliant" as some on Facebook said was another matter. My guess is those folk who so acclaimed it probably weren't playing it much after a fortnight.
Maybe it's time to go back to it because here – with McCartney's prompting and curation – a bunch of interesting people (Beck, Khruangbin, St Vincent, Phoebe Bridgers, Anderson.Paak, Damon Albarn among them) – take the source material and make it over in remixes or use elements to create something of their own.
And when the more interesting McCartney material on the original – and there were some dull tracks – get an overhaul or reinterpretation this actually works.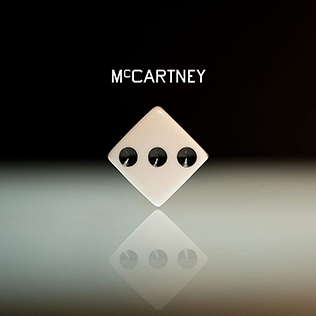 Or at least the artists make the material sound like themselves: Khruangbin take the unusual Pretty Boys folk into their own ambient/world music territory; Beck makes over Find My Way much as you might expect hm to do but it shapes up; Anderson.Paak takes the acoustic, pastoral reverie of When Winter Comes (which wouldn't have been out of place on McCartney's self-titled solo album of 1970) into suburban living rooms with beats . . .
Of course for every one of those there's Lavatory Lil, his rock song off McCartney III (like a companion to Lennon's Mean Mister Mustard and Polythene Pam on Abbey Road) here by Josh Homme which goes nowhere at all, and is alarmingly lightweight given its potential as a balls-out screamer.
Or Deep Deep Feeling (one of the odder and more interesting pieces on the original, if a small idea stretched thin) here by 3D RDN which is just a shapeless blip-pop soundscape behind Macca's vocals which seems utterly pointless.
Better is Slidin', a rowdy and distorted remix by Radiohead's Ed O'Brien which reminds of Beatle McCartney's rock and 'r'n'b screamer (I'm Down, She's a Woman) past.
When the physical version appears in three months – three months? – there will be a remix of Long Tailed Winter Bird (here in a dreamy dub-lite take from Albarn) by Idris Elba.
Hmm.
Much as with the original McCartney III this "imagined" version is patchy (Seize the Day with Bridgers is among the best) but worth hearing to chivvy out the nuggets.
And to revisit McCartney III perhaps, to see how it stands up just five months on?
.
You can hear this album at Spotify here.