Graham Reid | | <1 min read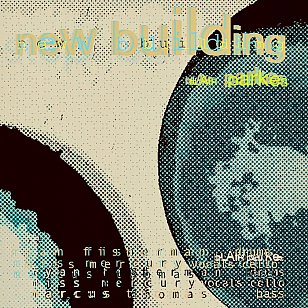 We've previously been admiring of the polymath that is musician/artist/video maker Blair Parkes out of coastal New Brighton near Christchurch who has considerable pedigree in a number of bands.
Two years ago with Little Rapids he delivered what we called "a truly wonderful album of glistening dream-pop".
This time out – as on much of the 2018's Always Running – the energy and volume is turned up for a collection of buzzing, dense pop-rock songs with the sometimes mesmerisingly melodic-drone vocals riding gritty guitars.
A skirmish with cancer left him finding singing harder but the more muted tone of his voice here sits well against the surging substructure. Especially when coupled with singer/cellist Miss Mercury.
That seemingly contradictory collision of vocals and guitars with drums (Ryan Fisherman) and bass (Marcus Thomas) become their distinctive signature here . . . and it works very well.
.
You can hear and buy this album from bandcamp here where there is also a wedge of previous releases.