Graham Reid | | 11 min read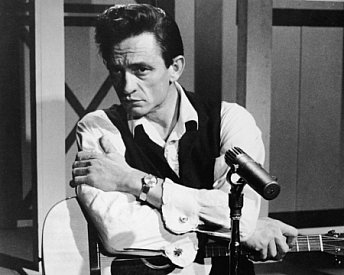 This we know: the Sixties in America was a period of cultural, political and social change. The decade brought historic counterculture movements, led by the new liberal generation.
The counterculture movements included the Civil Rights and Feminist movements, the freedom of sexuality, and the demand for peace as the American government was sending troops into the Vietnam war.
The desire and need for peace was a world-wide phenomena -- evident in the hippie movement. As the political retaliations of the early 1960s rose, American folk also emerged amidst the breakdown of American society. Folk was predominantly protest music against the injustices of the American government.
It was considered the backbone of American music and the anthem of the counterculture. However, despite the popularity of folk music with the younger generation, popular American music began to reinvest their attention to what was previously known as the soul of American music.
Arguably one of the most noteworthy artists of the 20th century, Johnny Cash was an artist who had the ability to traverse the popular genres of the 1960s. From country to soul, and of course folk music, Cash became the American phenomenon that America desperately needed.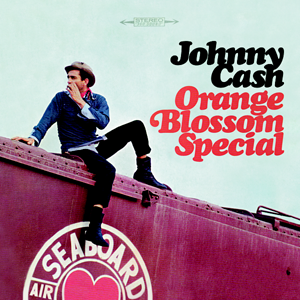 His 1965 Orange Blossom Special album fitted within the social, political and musical framework of the Sixties. Aside from the musical significance of the album, Cash metaphorically took listeners on a journey of cultural re-awakening.
Before OBS, Cash had released albums which spanned multiple genres such as gospel, country and even Indian Country. Cash had a compassionate heart for oppressed peoples such as the Native American Indians and the 'forgotten people' in prison. His Bitter Tears: Ballads of the American Indian (1964) album influenced the creation of Orange Blossom Special.
Inspired by his compassion for the plight of Native Americans, Cash created an album dedicated to their struggle against settler-colonial forces. It was a risky yet defining moment in his career. Cash saw the Native people as being terribly treated and run-over which heavily contributed to the sad theme throughout this album.
The protest song era was mainly attributed to the folk-music scene of the time, most importantly to Bob Dylan. The uniqueness about Cash's protest music was that no other artist had previously tried to create an album purely to bring awareness to the plight of the Native American.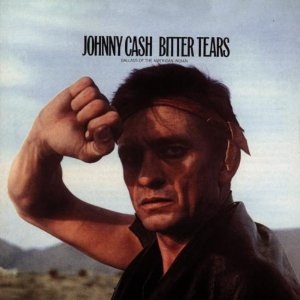 As he strayed away from the Nashville country music scene in pursuit of this next goal, supporters and companies began shunning him, including Columbia Records where he "got flack from the Columbia records bosses while [he] was recording it", he said in '97.
Although the album reached number two – and The Ballad of Ira Hayes reached number three – on the Billboard Hot Country, the following OBS album had to be pivotal if Cash were to resolve the tension between himself and Columbia. The conservative music scene was not welcoming of this new, political and social protest music so his following album had to be successful in order to maintain his position in country music scene.
Orange Blossom Special appeared in '65 but was recorded in 1964, the same year as Bitter Tears was recorded and released. This album was another moment in his career where he bridged the gap between genres and was dense in folk-inspired music, even featuring covers of Dylan songs, an artist almost anathema in country music.
The Orange Blossom Special itself was a luxury passenger train, commissioned in 1925, that ran on the Seaboard Airline Railroad. The album cover depicts a casual Johnny Cash sitting and smoking on top of a Seaboard Airline Train with the large Seaboard logo on the front.
The original Orange Blossom Special song was written by Ervin T. Rouse in '39 and was originally recorded as a fiddle tune. The railroad-sound had a significant influence on the blues and bluegrass music at the time. Elemental to railroad-influenced music, the instruments available for folk music at the time favoured train imitations, especially harmonica and the fiddle. The Orange Blossom Special tune is often considered the national anthem of Bluegrass.
Cash's version used train imitative instruments; harmonica, guitar, and even tenor saxophone. Interestingly, Cash used his voice as his own imitation of the train, in which we hear at the beginning of the song before Cash even speaks a word. The twelve-bar blues was a common form for railroad songs, all having similar yet varying imitations of the chugging sound. Although this form originated from the south of America, many have capitalised on this music and adopted the blues into their country and rock and roll genres such as the young Elvis Presley.
The most significant element of Cash's version of Orange Blossom Special is his use of the harmonica. In previous albums, he had not used the harmonica as much as in this one song. By putting this song as the opening of the album, one could interpret this as Cash taking the listener on a metaphorical journey through America.
Known as one of the most saddest country songs of all time, Long Black Veil made famous by Lefty Frizzell, is a mournful, country ballad that speaks of a man who was having an affair with his best friend's wife. He was falsely accused of murder but could not prove himself innocent unless he exposed the affair. He is executed as he could not bear to reveal the truth.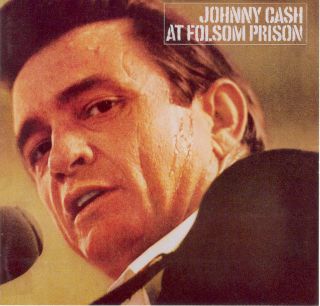 As mentioned, Cash was known to be sensitive toward prisoners, especially those who were being punished for crimes they did not commit. Although Cash did not write Long Black Veil, the story of an innocent being executed reflects his compassion toward prisoners.
Not only that, the song also insinuates a subtle protest against the failing American criminal justice system. His humanity for prisoners was bolstered even more so when he performed at San Quentin and Folsom Prison.
Although some called it celebrity suicide, his compassionate heart for mistreated populations reverberated through his musical career. Another song on OBS, in regard to Cash's criticism of American prisons, is All of God's Children Ain't Free.
This song encapsulates both populations in which Cash is known to sympathise with; Native American and prisoners. There is little scholarly work that has examined this song and its context within Cash's career but its is telling it followed his Bitter Tears album. In the socio-cultural occurrences of the Sixties, there was an increase in social advocacy that brought about awareness for oppressed populations.
The opening line "I'd sing more about moral of this land / but all God's children ain't free", instigates Cash's reluctance to accept the governing powers of the time, especially if this nation was deemed "the land of the free". Inspired by the controversy over native land in many colonial settler societies, his lyrics "I met a beaten broken man / he shovels dirt but got no land" implies that he is now shifting the focus toward the Native American struggles again.
The final lyric of this song, "From a sharecropper shack or penitentiary / all God's children ain't free", confirms that this song was written for both populations addressed to the American people.
Although there have been no explicit messages toward their struggles in his music, we cannot -- considering his position as a voice for oppressed people -- rule out the possibility that this song could reflect African American struggles too.
Continuing along the prisoner theme, The Wall written by Harlan Howard, is another fervent story of a man in jail. The song speaks of a man who we believe is trying to escape the prison by climbing this wall. However, once the man attempts to escape, "The newspapers called it a jailbreak plan / But I know it was suicide / I know it was suicide". The wall could have been a metaphoric wall between the man and his freedom in death.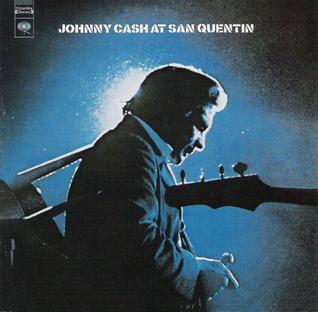 This underlying prisoner-struggle theme throughout Cash's music has become a part of his legendary identity. His Christian faith had quite a large influence on his music too - especially in this Sixties. OBS is a vessel which Cash used to represent his hatred and confusion for American penal system. He was known to speak out about how prisons never fixed a man, they only made him worse.
Despite his opinions on these institutions, he decided perform inside Folsom and San Quentin Prison which was an obvious risk to his career. He justifies his performances here when he said; "If you take the words of Jesus literally and apply them to our everyday life; you discover that the greatest fulfillment you'll ever find really does lie in giving. And that's why I do things like prison concerts".
The songs he chose to sing at both prisons seemed to be carefully chosen as if to tell the prisoners he is with them and he is for them. He sang The Wall and Long Black Veil from OBS.
In contrast to the prisoner-blues music, Orange Blossom Special also featured songs which were relatively neutral in terms of expressing a political message.
The advocacy for equality and justice permeated the media in the Sixties. Celebrities (mostly singers) such as Sam Cooke, Aretha Franklin and Bob Dylan, all had something important to convey through their music. Although each artist had varying messages to deliver, they all had the same "protest" aspect that spoke to the generation. Folk music played a pivotal role in the political and cultural protest in the early 1960s, with Bob Dylan on the frontline of this musical change. Cash was a huge fan of Dylan. It was, arguably, the fearlessness of protest through lyrics that attracted Cash to Dylan's music.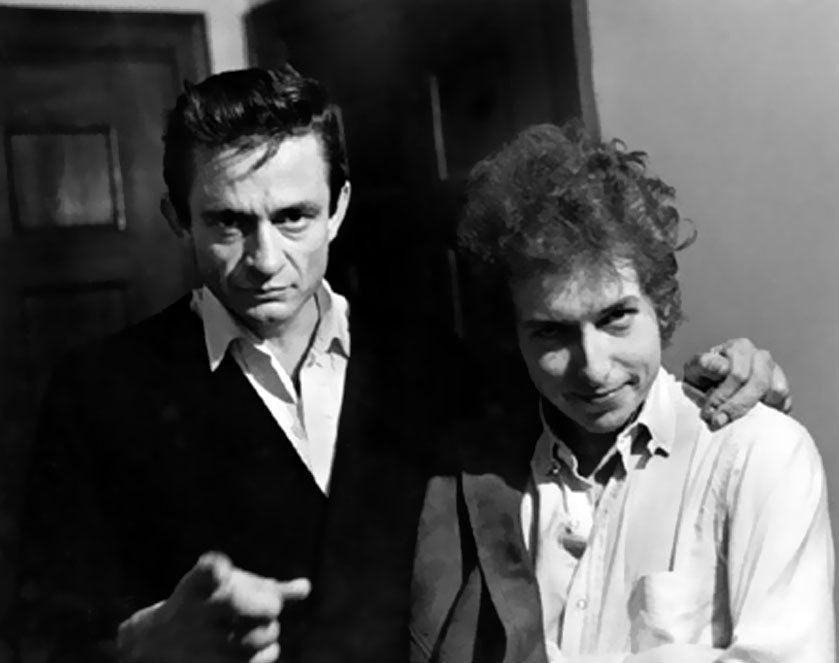 Surprisingly however, Orange Blossom Special features three of Bob Dylan's non-protest songs; It Ain't Me Babe, Mama You've Been on My Mind and Don't Think Twice It's All Right.
Despite the age difference, Dylan and Cash had a solid friendship that lasted from their meeting at Newport Folk Fest in 1964 to Cash's death in 2003. In an eulogy published by Rolling Stones Magazine, Dylan said; "Johnny was and is the North Star; you could guide your ship by him — the greatest of the greats then and now".
Although the songs Cash covered in OBS were relatively passive - compared to his plethora of political protest music - it was a highly significant moment in Dylan's career. In a contextual sense, these songs do not particularly fit with the OBS album theme.
Cash stated that Columbia Records had given him grief about the 1964 Bitter Tears concept album, admonishing him for becoming a spokesman for the minority.
Yet Columbia had not given Dylan any reported flack. The inequitable treatment from Columbia could be a protective response, considering Cash was already seen as a national treasure thus he would have further to fall than Dylan.
There is no research that examines why Johnny Cash decided to cover these songs and add them to OBS. However, if we acknowledge the musical landscape at the time of the release and recording of OBS, it seems that these songs would have been a solid people-pleaser, considering how well they were received when Dylan released them.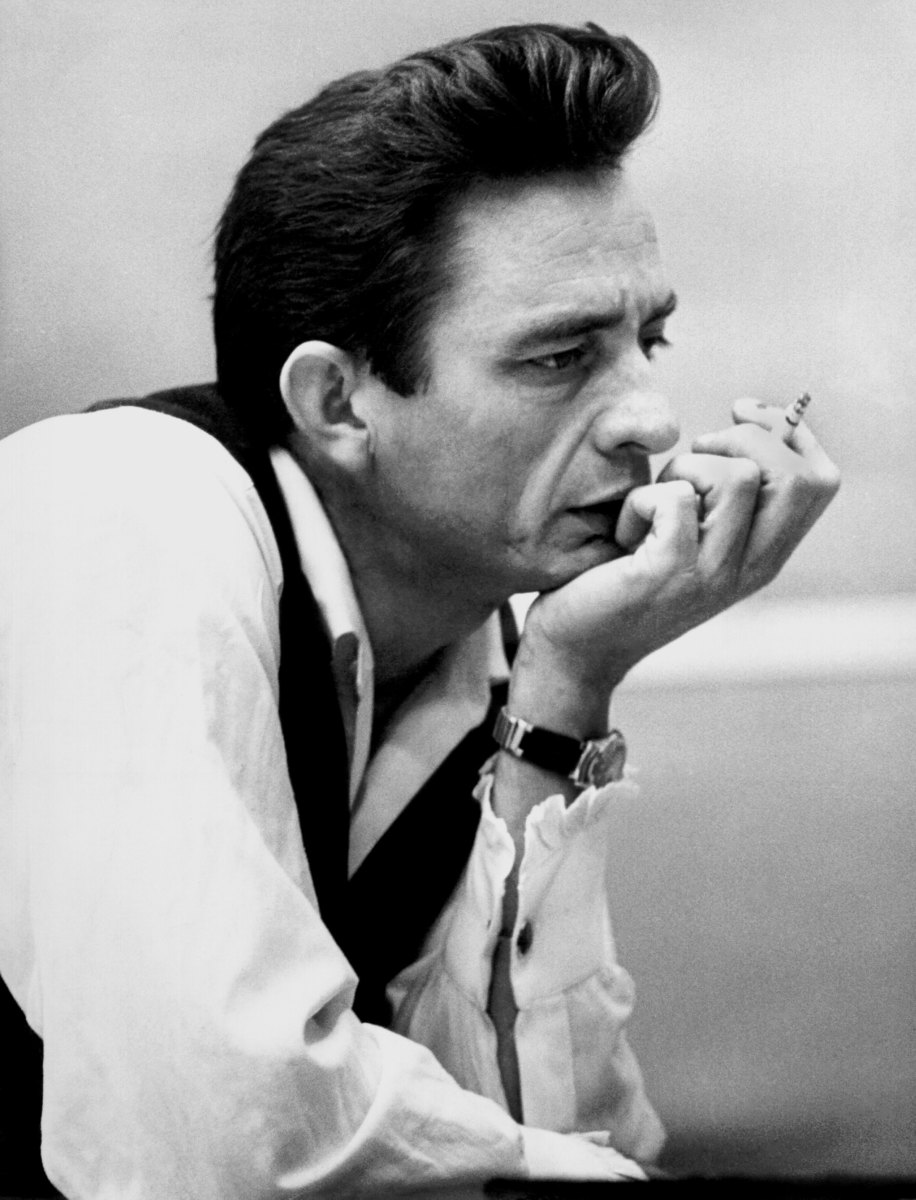 With this perspective in mind, one may assume that another reason why Cash put these songs on OBS was to appease the tension that had been riled up during the Bitter Tears controversy. It Ain't Me Babe became a favorite number to perform live, especially so when Cash was joined on stage with his second wife June Carter Cash.
Crowds around America, including San Quentin prison, were rapturous with the presence of Mrs Cash. All things considered, recording these three non-political Bob Dylan songs for OBS was a wise decision.
The final song on OBS is a gospel song Amen written by Jester Hairson for the 1963 film Lilies of the Field. Hairson arranged Negro spirituals as well as being a worship leader in a Gospel church. The song was made famous in the 1963 and held a modernised meaning of worship that fit into the growing spiritual musical landscape of the early Sixties.
The musical landscape in 1965 was influenced by the issues of the time, rather than issues of the past. This just means that artists sang about political and cultural grievances that people ought to pay attention to. The role of Gospel in the Sixties, brought together communities -- whether that be black/white/working class -- through the spiritual connection gospel can achieve.
Alongside the range of injustices that Cash sings about, the possibility of breaking the barrier between secular and spiritual music could have been the reason why Cash decided to feature Amen on OBS. Since his debacle with Columbia over Bitter Tears, one may assume that, for artistic reasons, the idea of using Amen would please all audiences that have been following Cash's career.
Considering the sociocultural climate in '65, Cash may have felt the need to reach to all audiences including his African American brothers and sisters. Cash had not featured a gospel song on a non-gospel album before. Amen features what sounds like a church singing and clapping along, following Cash's lead in a call and response.
In a metaphorical sense, ending OBS with a song called Amen is quite amusing seeing as every prayer ends with an "Amen" This was the perfect way to bring the album to a close after what seemed to be an interesting journey.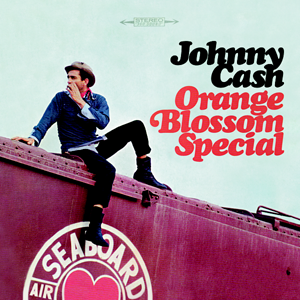 Orange Blossom Special proved that Johnny Cash's artistry went beyond the boundaries of music making.
What initially seemed to be another railroad-influenced country album of the Sixties actually turned out to be a masterpiece. Although its reception was satisfactory, Orange Blossom Special was not considered a landmark album in Cash's career.
Each song was chosen with the intent to speak to certain groups in society. Whether those groups be Native and Black Americans or prisoners, Johnny Cash's compassion for these people resonates throughout this album. The album was a piece of thought-provoking work which no doubt resonated in the hearts of many Americans then and even now.
What makes OBS and Cash special is that both the album and the artist are timeless. The injustices that Cash empathised with back then are still relevant in the 21st Century.
Orange Blossom Special may not have brought about political change but the work as a whole will forever be relevant.
You can hear the album at Spotify here.
Jacci Grace is studying a Bachelor of Arts majoring in Criminology and a Bachelor of Music majoring in Classical Flute Performance at the University of Auckland. She has played with the Manukau Symphony Orchestra, Wairua Sinfonietta and Handel Consort and Quire. Among other non-musical interests, Jacci is passionate about Indigenous rights and hopes to pursue post-graduate studies in Indigenous Criminology next year.
Other Voices Other Rooms is an opportunity for Elsewhere readers to contribute their ideas, passions, interests and opinions about whatever takes their fancy. Elsewhere welcomes travel stories, think pieces, essays about readers' research or hobbies etc etc. Nail it in 1000 words of fewer and contact graham.reid@elsewhere.co.nz.

See here for previous contributors' work. It is wide-ranging