Graham Reid | | 5 min read
What becomes a legend most? In the case of Ernest Ranglin, good humour and modesty.

This legend of Jamaican singlehandedly created ska back in the Fifties; recorded the young Bob Marley; arranged Millie Small's international hit My Boy Lollipop in 64; enjoyed a jazz career in London, New York and Florida; and in the early-to-mid Nineties captured the ears of a new generation with his reggae-jazz albums Memories of Barber Mack and Below the Bass Line.

And, always the musical explorer, he released In Search of the Lost Riddim in the closing days of that decade, which saw him playing alongside Senegalese guitarist Mansour Seck and singer Baaba Maal in a marriage of West African and West Indian sounds.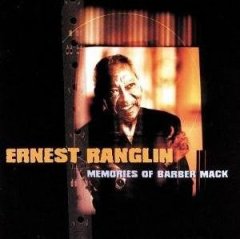 Yes, Ranglin is a genuine legend, has been for decades, but catch him at home on this particular evening and he's got things other than music on his mind.

"I spent the day fixing the car, tyres and the front end," laughs this spry sounding 66 year old. "You know the roads here are pretty bad."

After decades on the jazz circuit through Europe and the States, Ranglin returned to his beloved Jamaica in 1990 for "peace and quiet, less rush. Wanna be more relaxed, ya know?"

And has it been? He laughs again, ignores mentioning the half-dozen albums he made in that time, the concert tours and session dates, and says he doesn't do as much as he used to: "I'm a family man and you know what that's like.

"I only play the concerts now but I like to help guys out now and then," he says.

It turns out he's sitting in for a young bassist in a local band who's off to LA.

"And you know, it's been a long haul up the hill."

Ranglin's career is too diverse to readily encapsulate, but you could consider his recent reggae-jazz pop albums as living testimony to the diversity of influences he heard as a child, starting on ukelele then quickly outstripping his guitar-playing uncles on their own instruments.

"I listened to the radio and heard WINZ out of Miami and New Orleans stations. I was about 12 when I was playing guitar and listening to Nat King Cole. I loved those good grooves, and our own mento music - and calypso too which was different from Trinidad's. There was Latin American I heard and, of course, all those great swing musicians like Duke Ellington and Count Basie.

"After a while I heard rock'n'roll, but I wasn't much of a rock player. I admired it at first but was more of a serious jazz player. Then I realised you can't play one type of music and survive so I tried my hand at everything. And I've been trying until now."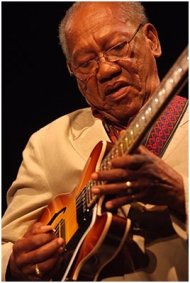 But out of that melange of influences – and studio work with reggae and dub pioneers Clement "Coxsone" Dodd, Duke Reid, Prince Buster and Lee Perry – Ranglin established himself as one of the most in-demand players in the country.

Then one Sunday in the studio, at the prompting of Coxsone, he and Cluett Johnson started messing around with shuffle rhythms. And, according to the history books, he invented ska.

"I don't think 'I' invented it," he says. "I think it should be 'we.' It was okay with the musicians, up to a point, but there was also much improvement we could make to the music.

"It's never seen the opportunity to be taken further. The producers kept down the progress of the music because they wanted to keep one other type going and we could have carried ska further."

That said, the first wave of ska, which picked up a young Marley along the way for whom Ranglin recorded It Hurts To Be In Love, lasted from 1959 until shortly after Millie Small's chart-topper My Boy Lollipop in '64.

That year he sat in one night at Ronnie Scott's jazz club in London, out-smarted the band which thought he was just some no-talent West Indian, and scored a nine-month residency during which time Melody Maker voted him best new star in their annual jazz poll.

By then rock steady, then reggae, had taken over from ska: "I think because the climate we have here is not like in England. Rock steady was slower and warmer, but in England you needed something a little more brisk to keep the circulation going."

His laughter stops and he becomes almost reverential when talking about the young Marley. Even then, he says you could see in him the greatness to come.

"Instinct would tell you that, something in the way he conducted himself and the way he would rehearse with his band, the effort and concentration would tell you this was the making of a great guy."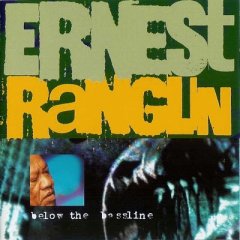 During those crucial years of the late Seventies when reggae enjoyed its greatest popularity, Ranglin toured with Jimmy Cliff, then based himself in New York and later Fort Lauderdale in Florida playing jazz. He recorded with pianists Monty Alexander (with whom he was reunited for Below the Bass Line) and Randy Weston.

Yet despite his fluid style, his schooling in the great jazz traditions and the clear influence of his early hero Charlie Christian in some of his playing, Ranglin seems a marginal figure in jazz who is seldom mentioned in jazz discographies. No matter, his recent albums have brought him a new and more hip young audience and he sounds almost embarrassed about having fans a third his age.

"You know, I don't listen to much music these days, it all goes in too many different directions. I just sit around and watch and hope I have the ability to keep up. I used to play every night in hotels and record, but now I just ease up a little.

"Today is a different era, but to know that people in it, young people, are listening to my music well, it's just great. I can't think of anything else to think about that. It's just a great thing.

"Maybe I'm doing something right. Do you think?"