Graham Reid | | <1 min read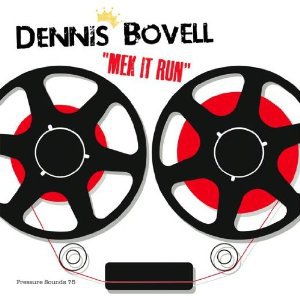 For a very long time from the mid Seventies bassist/producer Dennis Bovell was the go-to guy when British artists wanted an authentic deep dub sound. His work with poet Linton Kewsi Johnson has been the seminal associaition of his career, but he also recorded extensively under his own name, with Matumbi and sometimes as Blackbeard.
In the past decade or so however his name has rarely been mentioned in wider circles, so this album is something of a welcome surprise.
According to the liner notes, he underwent neck surgery and was told he couldn't play bass until he recovered. So he went to the storage locker and hauled out dozens of old tapes from various incomplete sessions and got dub heavy on them, including tracks he did for toaster I Roy with whom he had enjoyed a good working relationship.
Reaching across to gospel, jazz, loops, Nyabinghi drumming, found sounds and synth drums, Bovell was an innovator in the studio and material here -- not the least the head-spinning and urgent Vargen with its moans and crosscutting, and dedicated to the man whose self-immolation was the spark for the revolution in Tunisia -- shows he has never lost his touch.
Maybe a bit too much of the echo and delay for some dubheads, but to have Bovell in deconstruction/reconstruction mode again is very welcome indeed.
Like the sound of this? Then check out this.