Graham Reid | | 4 min read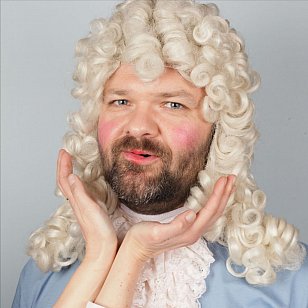 To describe Luke Buda as "of the Phoenix Foundation" – which we have doubtless done in the past – is to diminish him.
He gets up to much other musical mischief.
He has another band Teeth, there have been film soundtracks (among them Hunt for the Wilderpeople with other Foundation members), production work (notably Dave Dobbyn's Harmony House on which he also appeared), various guest appearances (let's talk about the song with Lisa Simpsons, yes of The Simpsons) and more.
He has just released his third album under his own name, the beguiling Buda, (his 2008 Vesuvius was in our Best of Elsewhere list for that year) and although the tour has been postponed it's timely he should answer some questions . . . again.
Luke Buda has appeared at Elsewhere previously but this time it's a bit more personal . . .
Where did you grow up, and with who?
First 8 years of my life were in Wroclaw, Poland. Then I moved to NZ. Spent most of the rest f my childhood years in Miramar.
Was music an important part of your childhood?
I am told that I used to air guitar along to Dire Straits on a tennis racket in Poland. Music definitely hit big when I got to High School. I got an electric guitar - a Cherry Strat, Squier. Got obsessed with heavy metal. Got into death metal, but was always interested in all music.
What are your earliest childhood memories of music which really affected you . . .
Shit this is hard.. I dunno! It was probably "Sweet Child Of Mine" or "Ice Ice Baby". My memories of my childhood are extremely foggy TBH.
Was there a time when you felt it was going to be music and nothing else?
Probably from the age of 15 until today. I have certainly made damn sure I have no other options….
When you started on your music career were people around you supportive or did you have to find those people?
Well first of all it took me may many years of playing music and putting out albums before I even thought of it as a "career". My parents were not that into the idea at first probably due to that fact that there was no-one in the family that had lived that life and in Poland at that time it was University or the Army, so they were kind of shocked that I didn't WANT to go to Uni.
But they got on board pretty quickly. I was lucky in that I met Sam Scott and Conrad Wedde (as well as William Ricketts but he wasn't initially in the band) at Wellington High School and we started playing music together pretty quickly and we had a good bunch of music/art/theatre etc kids around us and the school was supportive.
The first song of yours which you really felt proud of was . . .? And why that one?
Probably "Blue Summer". It just felt like something had kind of come together. People responded well to it. I recorded it on my Korg D8 digital 8 track at the church on Frederick St which was the Phoenix Foundation clubhouse / studio for a couple of years with some of our other friends too.
Any one person you'd call a mentor, angel on your shoulder or invaluable fellow traveller?
Dunno who I'd be if I hadn't met Sam and Con.
Where and when was the first time you went on stage as a paid performer?
Shit… well… I THINK that our first band Komos was paid some tiny nominal fee to support Head Like A Hole at the Sonic Temple (which then became Indigo and then San Fran) in like.. 1996?
Ever had stage fright or just a serious failure of nerve before going on stage?
I think having a slight anxiety or nerves or whatever will always be a part of it. I have never had it to the point of not being able to go on stage. There have been a few shitty gigs through the years where maybe some of that translated to a bit of a manic vibe and I drank too much and the gig suffered. Not for years and years though.
As a songwriter, do you carry a notebook or have a phone right there constantly to grab ideas they come? Or is your method something different?
I do occasionally sing little ideas into my phone yeah. Lyrics are a forever torture to write for me. The music, the melodies, the arrangements etc they all usually come pretty easy. I just follow the vibe. But lyrics… maybe I should have a notebook?
What unfashionable album do you love as a guilty pleasure?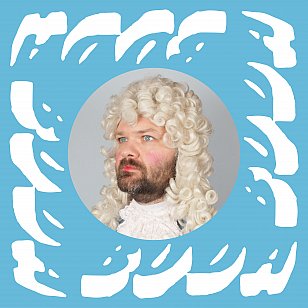 I love loads of unfashionable stuff! In fact the idea of there being some kind of prescribed "good taste" that we are supposed to adhere to if we think we're cool is one of my pet hates. I remember really freaking Sam and Lee Prebble out one day with my enthusiasm for the Jon and Vangelis track "The Friends of Mr Cairo" hahaha. Which is perhaps a perfect example of the kind of awful novelty shit that I can quite sincerely dig sometimes.
Any piece of advice you were given which you look back on which really meant something?
Dunno… I probably wasn't listening anyway!
It's after a performance/concert and you are in a hotel room or back at home, what happens then?
Sometimes it's hedonist party times, sometimes it's mint tea.
Is there any fellow artist you admire for professional and/or personal reasons?
Absolutely not. Ah… I dunno. I love them all.
And finally, where to from here for you do you think?
Ah shit. I dunno. I got some film scores to take care of, then I gotta make another album with my other band Teeth. The Phoenix Foundation will carry on forever.
.
Buda by Luke Buda is available through bandcamp and on limited edition vinyl.
Luke Buda is further interviewed by Marty Duda about this album at 13th Floor here.