Graham Reid | | 2 min read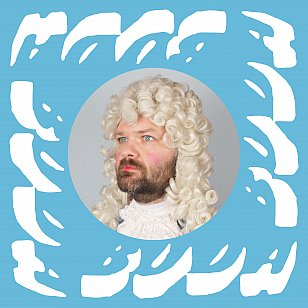 When some artists go on a journey of self-discovery it can come off as indulgent, especially if the artist in question has just gone through a break-up and spent weeks in the bedroom writing bad poetry then putting the whining or accusatory "I/you" words to baleful music.
Others however can use their experiences to connect with an audience.
Although Adele's next installment is only of passing interest to Elsewhere (it is "her divorce album" apparently), it was interesting to see the response of an innocent civilian when stopped by a television news crew, played the new Adele single and asked what she thought.
"It makes me feel like I'm going through a divorce," the woman said cheerily. She liked the song.
Sometimes there is bigger picture stuff going on, a slight distance from the life being endured.
Merk's recent album Infinite Youth for example had the songwriter considering those rapidly retreating teenage years while being aware of the great unknown: impending adulthood arriving far too quickly. It meant responsibility, seriousness and not a whole lot of fun.
"No one feels the water get colder, no one feels like they are getting older . . ."
Lorde's Solar Power may seem to lack some subtlety – it could be read as a series of complaints about fame, but it is more dignified and nuanced than that – and distance does lend some enchantment to the views some writers have of themselves or their world.
The best know themselves, but also know that the personal can be alloyed into the universal, as Merk did.
Luke Buda of Wellington's Phoenix Foundation unveils his third album outside the band with Buda, a summershine-cum-psychedelic collection of songs mostly recorded in his garage – which seems to have state-of-the-art facilities, mixed by Lee Prebble – with Don McGlashan, Phoenix bandmates, pals from Fat Freddy's Drop and singer Anita Clark.
On Phoenix Foundation's 2020 Friend Ship, Buda contributed the autobiographical Former Glory and airy reverie Tranquility, here again he's in a reflective, sometimes wry, frame of mind: I'm a Bit Out of Shape with an appropriately bent guitar solo; the chiming Eighties pop of Who Would Want to be Lonely; My Naked Body. . .
Buda and friends envelop these thoughtful songs in dramatic jangle pop (Here Comes the Wind with lyrical assistance from poet/novelist and sometime musician Damien Wilkins), appealing Seventies power pop (the ballad Candy), stately dreamscapes (the sublime Beef and Carrots which belies its prosaic title, as did Miserable Meal on that Foundation album) and a kind of listless baroque pop (She's Arriving Soon, Don't Think In Bed).
Buda offers sophisticated, lavishly arranged and warm-sounding songs, even as the lyrics reference self-doubt, insecurities (the apologetically weary and self-aware Private Message), emotional ennui and an earthquake.
Polished and personal pop where the personal is alloyed into the universal.
Buda by Luke Buda is available through bandcamp and on limited edition vinyl.
Luke Buda is interviewed by Marty Duda about this album at 13th Floor here.
.
.