Graham Reid | | 3 min read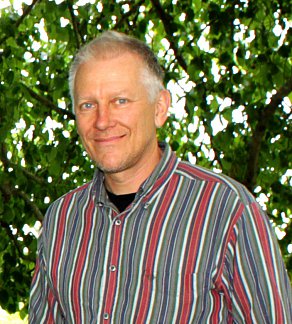 Standing next to Flying Nun founder one night at the Gluepot in about 1990 and the Bats are playing. The place is packed and jumping to the band's melodic guitar jangle where one song merges into another -- frankly every now and again I thought "didn't they play that earlier?" -- when Shepherd turns to me and says, "this is why I started the label".
There is a smile across his glowing face. He's loving the Bats.
The Bats were there at the start and they are still there now on Flying Nun. Eight albums in with their newly released Free All the Monsters, and in recent years it seems they have just been getting better.
When they played the Big Day Out a few years back they were, for me, the greatest surprise of the day as they invigorated older and new material. Alongside a lot of great bands on the bill, they were one of the few which didn't look like it was just going through the crowd-pleasing motions.
And despite side-projects, Robert Scott playing in the Clean and solo albums (and having lives) the Bats, who never went away, are back and bassist Paul Kean took time out to answer the Famous Elsewhere Questionnaire.
The first piece of music which really affected you was . . .

Par rup papumpum - Little Drummer Boy
Your first (possibly embarrassing) role models in music were . . .
The Troggs
Lennon or Jagger, Ramones or Nirvana, Madonna or Gaga, Jacko or Jay-Z?
Lennon, Ramones, Madonna, Jacko
If music was denied you, your other career choice would be . . .
Architectural psychologist
The three songs (yours, or by others) you would love everyone to hear are . . .
Bear Hunt by Minisnap, Fair Love by Ladybird, Simpletons by The Bats
Any interesting, valuable or just plain strange musical memorabilia at home?
A chunk of a trunk of a tree cut from our garden that's grown around the acoustic guitar remains from our North By North clip of 25 year ago.
The best book on music or musicians you have read is . . .
Crazy Diamond – Syd Barrett and the Dawn of Pink Floyd - biography
If you could get on stage with anyone it would be . . . (And you would play?)
Neil Young – Cowgirl In The Sand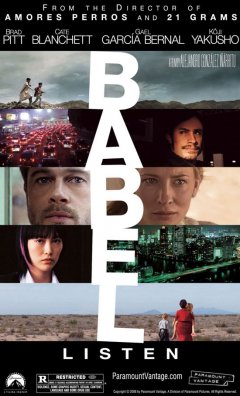 The three films you'd insist anybody watch because they might understand you better are . . .
Babel, A Big Fish, Amélie - connections
The last CD or vinyl album you bought was . . . (And your most recent downloads include?)
Left By Soft, David Kilgour and The Heavy Eights . . . St James Infirmary by Louis Armstrong and On My Shoulder by The Do downloaded
One song, royalties for life, never have to work again. The song by anyone, yourself included, which wouldn't embarrass you in that case would be . . .
When The Day Comes – one that is perfect Bats from our new album that could well go un-noticed.
The poster, album cover or piece of art could you live with on your bedroom forever would be . . .
Hamish Kilgour did four small paintings to choose from for a cover for Minisnap's March Hare EP – They're on the wall. And we've borrowed art from our personal collection for others so I guess we must like them a lot .. and we're a bit lazy.
You are allowed just one tattoo, and it is of . . .
A tiny atom.
David Bowie sang, "Five years, that's all we've got . . ." You would spend them where, doing . . .?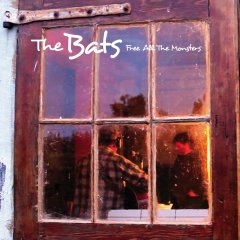 Travelling the world playing our music to people .. or … chilling out on our plot in the Canterbury foothills near a beech forest full of birdsong and the smell of honeydew while cooking over an open fire followed by playing my lovely Yairi acoustic.. bliss!
And finally, in the nature of press conferences in Japan, "Can you tell me please why this is your best album ever?"
We have eight best albums that all speak of different times and different experiences we've all had. This one speaks of now – always the best place to be.