Graham Reid | | 2 min read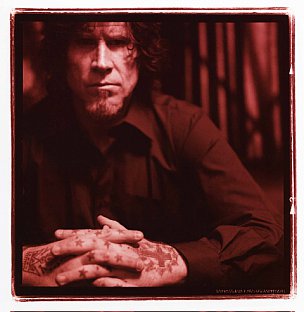 Mark Lanegan has, as they say, been putting himself about a bit. Formerly of Screaming Trees who rode the grunge wave out of Seattle, he joined Queens of the Stone Age in 2000 when the Trees broke up, but has more recently appeared at Elsewhere as part of the Gutter Twins (with Greg Dulli of the Twilight Singers) and has appeared as a guest on albums by the Twilight Singers and Soulsavers.
He was also on Maggie Bjorklund's rather overlooked album Coming Home and the tribute album to the Gun Club's Jeffrey Lee Pierce.
And of course he runs his own solo career with his band parallel to all this.
His dark brown baritone, lyrics about death and religion, and a stentorian presence is ideally suited to albums suffused in shadow. And so the title of his new album with his band, Blues Funeral (reviewed here, you can guess the nature of the songs) seems entirely appropriate.
We asked him to answer our Famous Elsewhere Questionnaire, and he sort of did . . .
The first piece of music which really affected you was . . .
moonlight sonata
Your first (possibly embarrassing) role models in music were . . .
chris newman, greg sage, calvin johnson
Lennon or Jagger, Ramones or Nirvana, Madonna or Gaga, Jacko or Jay-Z?
[. . . no answer provided . . .]
If music was denied you, your other career choice would be . . .
housepainter
The three songs (yours, or by others) you would love everyone to hear are . . .
do your thing-dave barker
niksar-cem karaca
one night stand-david ackles
Any interesting, valuable or just plain strange musical memorabilia at home?
none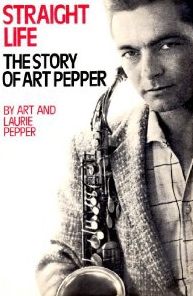 The best book on music or musicians you have read is . . .
straight life-the story of art pepper
If you could get on stage with anyone it would be . . . (And you would play?)
brian eno-i would play dumb
The three films you'd insist anybody watch because they might understand you better are . . .
i would not insist anyone do anything
The last CD or vinyl album you bought was . . . (And your most recent downloads include . . .)
barn owl-ancestral star
whitehouse-new britain karl
o'connor-white savage dance
One song, royalties for life, never have to work again. The song by anyone, yourself included, which wouldn't embarrass you in that case would be . . .
subway's 5 dollar foot long song
The poster, album cover or piece of art could you live with on your bedroom forever would be . . .
anything on black velvet
You are allowed just one tattoo, and it is of . . .
the cartoon character hot stuff with awesome misspelled underneath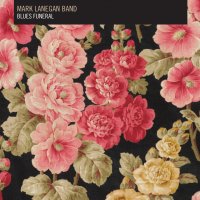 David Bowie sang, "Five years, that's all we've got . . ."
You would spend them where, doing . . .?
on the road , playing music
And finally, in the nature of press conferences in Japan, "Can you tell me please why this is your best album ever?"
because i say it is.
end of story