Graham Reid | | 3 min read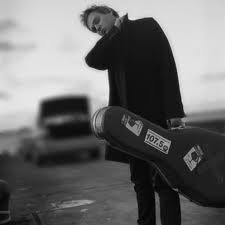 Kurt Shanks -- former bass player and sometime songwriter in the award-winning and big selling band Stellar* -- was born into the musical life, as you may see from one of the answers to a question below. But there is more to him than just the Stellar* connection: back in 2007 he produced a live DVD of Steve Kilbey (of the Church) in concert in Auckland (see here) and after Stellar* split he launched himself as a solo artist.
He has also just released the first album under his own name, Blood Line Heart (see here), and it captures a couple of very different sides of his musical personality, from tender and emotionally analytical songs to blistering pop-rock which fairly sears the ears.
Time for him then to join the long list of those who have answered the Famous Elsewhere Questionnaire.
The first piece of music which really affected you was . . .

Peter and the Wolf by Sergei Prokofiev. Heard it as a kid repeatedly on vinyl. The orchestra really painted some amazing pictures in a young boy's mind.
Your first (possibly embarrassing) role models in music were . . .
Well, as a young teen I had a poster of Transvision Vamp in my bedroom (well, Wendy James, really). Was also a paid up member of The Mockers fan club, "Mockermania". But I'm still proud of that! I had a jam with Andrew Fagan the other day, so things have come full circle!
Lennon or Jagger, Ramones or Nirvana, Madonna or Gaga, Jacko or Jay-Z?
Lennon (more personal songwriter), Ramones, Madonna (Into The Groove / Holiday!), Michael Jackson (love Off The Wall and Thriller)
If music was denied you, your other career choice would be . . .
A writer in some shape or form. Life provides a lot of material.
The three songs (yours, or by others) you would love everyone to hear are . . .
15 Years - it's on my album, it's about losing someone very close but keeping their essence as part of you. Cathartic for me, and it seems to strike a chord with those who hear it.
Out soon under the Kurt & Lani moniker is What Do You Take Me For – immediately poppy, like Joan Jett vs The Cars.
The Calico Brothers' Weight Around My Heart is a great road song that Jimmy Barnes should cover.
Any interesting, valuable or just plain strange musical memorabilia at home?
My favourite piece is a framed flouro poster from 1965 from my late Dad's nightclub in Durham Lane called the Top 20. It's a matinee gig featuring Max Merritt, The Pleazers and other big NZ acts of the time. And the Tui award for single of the year; Stellar* - Violent.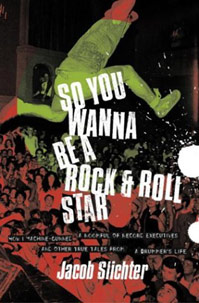 The best book on music or musicians you have read is . . .
So You Wanna Be A Rock & Roll Star by Semisonic drummer Jacob Slichter is a great read about the recurring humour and pitfulls of the music industry machine. Laugh out loud, nod in agreement stuff.
If you could get on stage with anyone it would be . . . (And you would play?)
Prince! I'll play bass. Let's play I'll Never Take The Place Of Your Man. Simple, jubilant and no slapping and popping.
The three films you'd insist anybody watch because they might understand you better are . . .
The Comic Strip Presents… Bad News Tour; Smash Palace; Quadrophenia.
The last CD or vinyl album you bought was . . . (And your most recent downloads include . . .)
Abba Arrival and Van Halen Why Can't This Be Love EP – both on vinyl for $1 at the Mt Eden RSA record fair. Gold for a bargain!
One song, royalties for life, never have to work again. The song by anyone, yourself included, which wouldn't embarrass you in that case would be . . .
I'd be delighted for any one of my tunes to become a Somebody That I Used to Know!! I only release them if I'm happy with them.
The poster, album cover or piece of art could you live with on your bedroom forever would be . . .
The Stone Roses first album.
You are allowed just one tattoo, and it is of . . .
Still thinking, which is why it hasn't happened.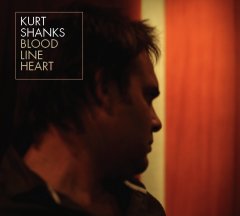 David Bowie sang, "Five years, that's all we've got . . ." You would spend them where, doing . . .?
Seeing Cuba, Africa, all across the States, Spain, Italy, Scandinavia (everywhere really!) with family and friends, but at a slow pace to enjoy it. Recording more songs and playing more shows.
And finally, in the nature of press conferences in Japan, "Can you tell me please why this is your best album ever?"
In my humble opinion a strong set of songs – from the tough to the sweet, it flows and connects. I was also lucky to find the right people (Wayne Bell, Andrew Thorne & Mark Hughes) for this particular project.