Graham Reid | | 3 min read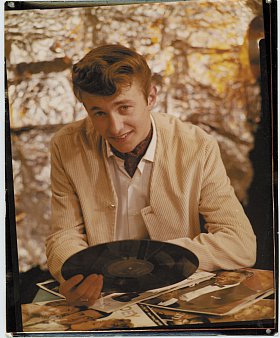 Ray Woolf has had a long and diverse career in New Zealand show business, half a century of it in fact from the time he was a young rock'n'roller, a regular on Sixties television shows such as Happen Inn as a sharply dressed pop singer, then filling out the Seventies in cabaret, hosting his own television series, later exercising a few jazz chops with the Rodger Fox Big Band . . . and most recently popping up on the television series Nothing Trivial.
Some might know him better as the guy with Howard Morrison who sold Bic lighters and such.
But music archivist Grant Gillanders has rolled back the years to the beginnings of Woolf's career in the Sixties when he was singing r'n'b, rocking pop, Motown soul and even a bit of daring psychedelic pop.
The 28 song compilation -- with a bonus ad for Peter Telling's show on Radio Hauraki -- is Ray Woolf; The Sixties Collection and it finds Woolf with his band the Avengers, various players from Ray Columbus' Invaders and with members of the Brew . . . none of which would have sold Bic lighters.
Born in Essex (hence an amusing mistake in an answer below), emigrating to Auckland with his family as a teenager after some skiffle and pop playing in Britain, arriving in time to catch the wave of British Beatpop, Woolf had the look and sound which had instant appeal, and could convincingly sing in the styles of the day.
So while the collection is heavy on covers it is also a flash back to that period when pop music was exciting, fresh and sometimes just plain weird.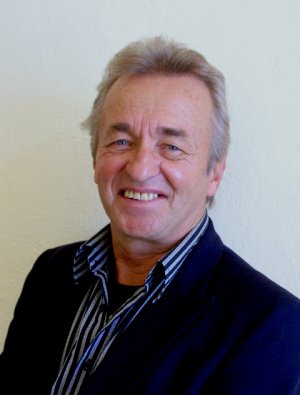 Half a century in the game? Time for senior statesman Ray Woolf (closer to 70 than 65 but looking rather good on it, right) to answer the Famous Elsewhere Questionnaire.
The first piece of music which really affected you was . . .
That's All Right Mama. Elvis
Your first (possibly embarrassing) role models in music were . . .
Doris Day
Lennon or Jagger, Ramones or Nirvana, Madonna or Gaga, Jacko or Jay-Z?
Jagger, Pass. Gaga, Jay-Z is from Essex but it has to be Jacko
If music was denied you, your other career choice would be . . .
Bloody hard question. Been doin' it all my life. Heart Surgeon and actually make some money.
The three songs (yours, or by others) you would love everyone to hear are . . .
You & I. Stevie Wonder. If Its Magic. Stevie Wonder.
Any interesting, valuable or just plain strange musical memorabilia at home?
Orewa beach carnival Programme. 1964. Helen Shapiro tour Programme. 1962
The best book on music or musicians you have read is . . .
Yes I Can. Sammy Davis Jnr.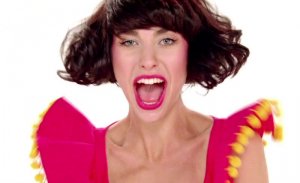 If you could get on stage with anyone it would be . . . (And you would play?)
Kimbra. I would play whatever she wants.
The three films you'd insist anybody watch because they might understand you better are . . .
Once upon a Time in America. Little Big Man. Dances with Wolves.
The last CD or vinyl album you bought was . . . (And your most recent downloads include . . .)
Herbie Hancock. Gershwin
One song, royalties for life, never have to work again. The song by anyone, yourself included, which wouldn't embarrass you in that case would be . . .
Any song you like. Even Achy Breaky Heart.
The poster, album cover or piece of art could you live with on your bedroom forever would be . . .
Me, in The King & I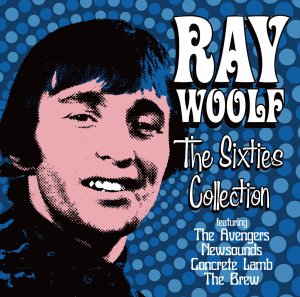 You are allowed just one tattoo, and it is of . . .
The actor one. Comedy & Tragedy. ( Thinking of having it done actually)
David Bowie sang, "Five years, that's all we've got . . ." You would spend them where, doing . . .?
What I am doing now. but with the the royalties for life off Achy Breaky Heart.
And finally, in the nature of press conferences in Japan, "Can you tell me please why this is your best album ever?"
Cos I had hardly anything to do with it. Well not for 46 years anyway. Credit all goes to Grant Gallanders.