Graham Reid | | 3 min read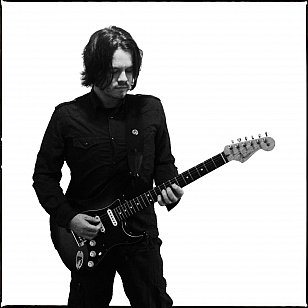 New Zealand's Danny McCrum is one of those serial musicians: it's just what he does and he keeps on doing it. And at Elsewhere that is an admirable quality, especially when -- if like McCrum -- you can craft a good song with an intelligent lyric and deliver like you mean it.
McCrum has done that with great consistency -- although when his album Awake and Restless came along in 2007 these pages observed he probably wouldn't garner much critical or radio attention. And I suspect the same happened with Say What You Mean two years later.
But he'll always get a fair hearing at Elsewhere, so when his most recent album Letters to the Future rolled around it seemed long overdue that he answer the Famous Elsewhere Questionnaire. And look at the company he keeps here.
So, Mr McCrum . . .
The first piece of music which really affected you was . . .

Hard to say, basically the music on the radio in the 80s and the music Mum played loud while she did the vacuuming. It included everything from Michael Jackson and Billy Joel to Cats and Les Miserables. Eric Clapton's Unplugged album also had a big impact on me.
Your first (possibly embarrassing) role models in music were . . .
When I was very young I loved Michael Jackson's music. It amazes me how, despite the controversy that surrounded him for so long, people still love his music proving how good it really is. So I don't think that's very embarrassing. Probably more embarrassing are the TV heros from back then….MacGyver, Michael Knight, The Greatest American Hero…..
Lennon or Jagger, Ramones or Nirvana, Madonna or Gaga, Jacko or Jay-Z?
I've always been more of a Beatles fan, but I love the Stones too. I grew up during the time Nirvana exploded onto the scene, but I also enjoyed visiting the site that used to be CBGBs in lower Manhattan earlier this year, which of course has a rich history with punk and rock including The Ramones. I have no time for Madonna and while I'm not into Lady Gaga's music, I respect her simply because she was a working musician before she 'made it'. I saw Jaz-Z live recently and he was great – but Jacko wins any day!
If music was denied you, your other career choice would be . . .
Either a fisherman or a bartender at a beach bar on a tropical island (think scene from Cocktail)
The three songs (yours, or by others) you would love everyone to hear are . . .
Enter shameless promotion of the new album Letters To The Future here: Monday and Mind Pilot are two really off-the-wall tracks from the new album. Also in the outro of Roll With The Punches Dan Antunovich plays a killer bass solo!
Any interesting, valuable or just plain strange musical memorabilia at home?
A healthy CD and vinyl collection is starting to look more and more like music memorabilia these days!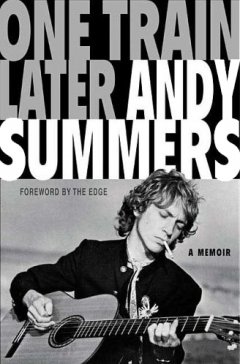 The best book on music or musicians you have read is . . .
One Train Later by Andy Summers
If you could get on stage with anyone it would be . . . (And you would play?)
John Lennon…. I'd be happy to play anything but would have especially loved to sing with him.
The three films you'd insist anybody watch because they might understand you better are . . .
Wow, tough question! I have no idea so I'm just going to say Indiana Jones and The Last Crusade because I always loved that movie.
The last CD or vinyl album you bought was . . . (And your most recent downloads include . . .)
Follow The Lights by Ryan Adams and the Cardinals (vinyl), The Carpenter by The Avett Brothers (download), Mr Green Vol. 1 by Carney (download).
One song, royalties for life, never have to work again. The song by anyone, yourself included, which wouldn't embarrass you in that case would be . . .
Ain't No Sunshine
The poster, album cover or piece of art could you live with on your bedroom forever would be . . .
Revolver – The Beatles.
You are allowed just one tattoo, and it is of . . .
The recipe for sausage and lentil soup.
David Bowie sang, "Five years, that's all we've got . . ." You would spend them where, doing . . .?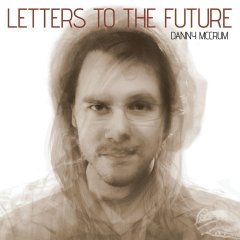 Exactly what I'm doing at the moment, because I already live like every year is my last. After all, none of us really know…
And finally, in the nature of press conferences in Japan, "Can you tell me please why this is your best album ever?"
Because I simply invited a large number of musician friends to play on the album and gave them all full creative license to do whatever they wanted.
Out of the planned chaos emerged a record we're all really proud of.