Graham Reid | | 4 min read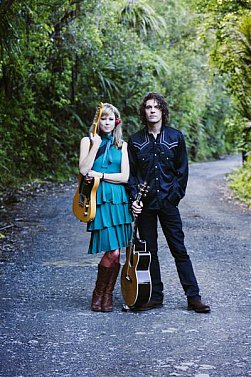 For a band so right their name could not be more wrong: New Zealand group the Bads are good. Better than good, in fact. Way, way better than good.
As you can see from the answers of Brett Adams and Dianne Swann below, they are steeped in music from classic rock though indie.pop to alt.country and . . . So much more.
And for their third album Travel Light they have come to terms with their illustrious past (notably as the struggling, respected but never-quite-there Julie Dolphin in the UK who were signed to a label owned by Herb Alpert and Jerry Moss, aka A&M, and opened for Radiohead and others at their invitation) and set out to pull together all their musical threads into an album free of hesitation and full of classy, diverse and intelligent song writing.
And singing and playing ,of course.
Swann has been one of the most sought-after New Zealand singers of her generation (backing vocals for Tim Finn, with Opshop and more) and a quiet star in her own right, first as a member of When the Cat's Away then with the much acclaimed Bads. And guitar/writer/singer Adams (once a Mocker) has been called on to work with Tim Finn, Gin Wigmore and others.
The fact is, the Bads' backstory -- either separately or mostly together -- is long, illustrious . . . and comes to fruition on Travel Light where rock meets country in the hands of people who are that rarity, actual song writers.
Time for Adams and Swann to answer the Famous Elsewhere Questionnaire as Travel Light hits stores and discerning ears.
The first piece of music which really affected you was . .
Brett : Lonely Bull by Herb Alpert and the Tijuana Brass
Dianne: Hank Snow's I'm Nobody's Child had me in genuine tears apparently when I was really young. My Mum used to turn the radio off if it came on I used to get so upset (Radio Northland had a pretty eclectic play list in those days)
Your first (possibly embarrassing) role models in music were . . .
Brett: Firstly Marc Bolan, Then Jimi Hendrix, The Doors and Led Zeppelin ...Yep I was a classic rocker.
Dianne: Neil Young, The Smiths, Tom Petty, Joni Mitchell, Patti Smith and Chrissy Hynde.
Lennon or Jagger, Ramones or Nirvana, Madonna or Gaga, Jacko or Jay-Z?
Brett: It's close but I guess it has to be Lennon, Nirvana, Madonna and Jacko
Dianne: Lennon and Jagger are salt and pepper and I need them both, Nirvana, Madonna, Jacko.
If music was denied you, your other career choice would be
Brett: A lineman for the County.
Dianne: Novelist or tennis player all very easy options!
The three songs (yours, or by others) you would love everyone to hear are . . .
Brett: Galveston by Jimmy Webb and sung by Glenn Cambell, Do You Realise by the Flaming Lips. I know we have all heard it, but what a beautiful song and Witchita Lineman ( I never realised that I was such a Jimmy Webb fan!)
Dianne: Goin' Back (Dusty's version), Straw To Gold by Tim Finn, Don't Be Denied by Neil Young
Any interesting, valuable or just plain strange musical memorabilia at home?
Brett: Not really, I don't collect stuff like that....I once had a pack of cigarettes that David Bowie left in a studio but after two days I smoked them. I don't smoke anymore.
Dianne: A letter from Jonny Greenwood, he wrote to me when he was on tour in Mexico on The Bends US tour.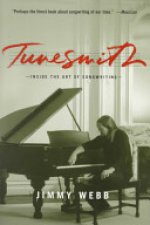 The best book on music or musicians you have read is . . .
Brett: Tunesmith by Jimmy Webb! It's all about song writing. It showed me everything I was doing wrong.... which I still do because its such a personal thing. Having said that it is helpful and its a great read. None of my rhymes would meet his 'Perfect Rhyming ' standard.
Dianne: Just Kids by Patti Smith.
If you could get on stage with anyone it would be . . . (And you would play?)
Brett: Slipknot, playing Maracas.
Dianne: I would love to be on stage with Iggy Pop at the time of Lust for Life album and play and sing the BV's/answering vocal on Here Comes Success!
The three films you'd insist anybody watch because they might understand you better are . . .
Brett: Blue Velvet, The Year My Voice Broke.The Wizard of Oz.
Dianne: Cinema Paradiso, The Big Lebowski, Rear Window
The last CD or vinyl album you bought was . . . (And your most recent downloads include . . .)
Brett: Tame Impala, Danny Gatton, Neil Young.
Dianne: The last album was Tucson; A Country Rock Opera by Giant Giant Sand, and Banga by Patti Smith.
One song, royalties for life, never have to work again. The song by anyone, yourself included, which wouldn't embarrass you in that case would be . . .
Brett: A Day In The Life
Dianne: The Mercy Seat
The poster, album cover or piece of art could you live with on your bedroom forever would be . . .
Brett: An old Santana album cover called Abraxas
Dianne: Neil Young, On the Beach. I Love that cover!
You are allowed just one tattoo, and it is of
Brett: I have just one tattoo, it is a peacock
Dianne: These words in a circle: Wake Up!
David Bowie sang, "Five years, that's all we've got . . ." You would spend them where, doing . . .?
Brett: That's quite a bit of time so not too much of a panic....But it sure is hard . It would have to involve music, mountains and being by the water.....Maybe I could learn the sitar?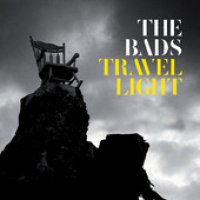 Dianne: Of course that must mean that I will be independently wealthy for those 5 years so I will be playing guitar and piano, singing, reading, writing, cooking, travelling, laughing, swimming, spending time with loved ones, and of course doing yoga and meditating so I am more prepared for the time when it comes!
And finally, in the nature of press conferences in Japan, "Can you tell me please why this is your best album ever?"
Brett: The sound of the band now takes ideas from everything we have done before and makes it make sense. We have also written some of our best songs. Failing that I would point out flaws in our earlier records.
Dianne: Because it is from the heart.