Graham Reid | | 3 min read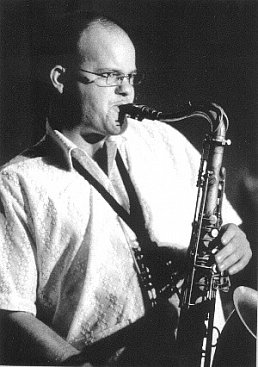 New Zealand-born saxophonist Roger Manins has made his reputation in two tough places: New York and Sydney.
Called "outstandingly gifted" by Mike Nock, he has brought passion and sensitivity to hard bop and recorded a series of critically acclaimed albums, among them the Trio album for Rattle Jazz with bassist Moysten Cole and drummer Reuben Bradley (reviewed here).
Elsewhere wasn't the first to note a whiff of Ornette Coleman in Manins' style, but reference points might also be Sonny Rollins and John Coltrane.
So he is part of a lineage but, like all the best jazz players, adding to it by bring something of hmself into play.
A very worthy candidate for our Questionnaire, so . . .
The first piece of music, jazz or otherwise, which really affected you was . . ?
The Muppets. Hagawagga, Sax and Violence, Manamana —pretty much the whole Muppet album
When did you first realise this jazz thing was for you?
I was 13 years old when I fell in love with jazz. My Dad was a Jazz fan and had records. Oscar Peterson, Brubeck, and with the Muppets under my belt I was ready.
What one piece of music would you play to a 15-year old into rock music to show them, 'This is jazz, and this is how it works'?
I would sing happy birthday to you or a similar tune and then improvise over it , but honestly only if they were interested.
Time travel allows you go back to experience great jazz. You would go to . . ?
I would want to go anywhere Lester Young was playing. Hopefully Charlie Parker would be around on the same block too, but to see Lester live would be it for me.
Which period of Miles Davis' career do you most relate to, and why: the acoustic Fifties; his orchestrated albums with Gil Evans; the fusion of the late Sixties; street funk of the Seventies or the Tutu album and beyond in the Eighties . . .
Quite honestly Miles have never had the effect on me the way Lester, Rollins, Getz, Hampton Hawes, Barry Harris and others have. When I think of Miles, the period makes no difference what so ever—as it is still Miles. I tremendously respect his work intellectually but his music – any period , has never emotionally hooked me in. I know this view would not be shared by a lot of Jazzers, but you know—Lester and Louis Armstrong, they move me. Miles does not and never has.
Any interesting, valuable or just plain strange musical memorabilia at home?
Just too many saxophones
The best book on the jazz life you have read is . . .
The most recent one was on Getz; Fantastic, but Miles's autobiography book is a classic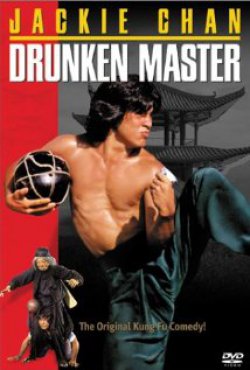 If you could get on stage with anyone it would be . . . (And you would play?)
You know—I am not into that thought any more. Quite honestly I like to make music with people I like and respect on a personal level, and have some connection with, and for me that is the criteria.
The three films you'd insist anybody watch because they might understand you better are . . .
First an early Jackie Chan movie—with sub titles—all in Cantonese ( not his Americanised horrible stuff) Drunken Master is good. Any bad science fiction film from any period will keep me happy.
The last CD or vinyl album you bought was . . . (And your most recent downloads include . . .)
I have 20.55 GB of purchased music from Itunes—That's how I do it. I never liked CDs and did not treat em right, and they did not like me either. The latest purchase is Jackie McLean's " Fat Jazz".
One jazz standard you wished you had written . . .
I just can't think like that
The poster, album cover or piece of art could you live with on your bedroom forever would be . .
Monk Underground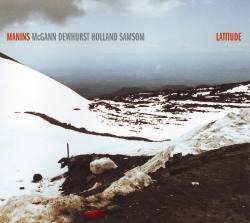 Three non-jazz albums for a desert island would be . . ?
Would I get to have Jazz ones too?
Your dream band of musicians (living or dead) would be . . ?
To be in my living room jamming I would like Joe Henderson, Charlie Parker, George Garzone, Woody Shaw, Ed Blackwell, Christian McBride, and Hamp!
And finally, is there a track on your most recent album you would love people to hear. And, if so, why that one?
'Well you Needn't' and 'D Day' off my album "Latitude". Because in these solos, I play with the true joy and love that I have for this art form.