Graham Reid | | 4 min read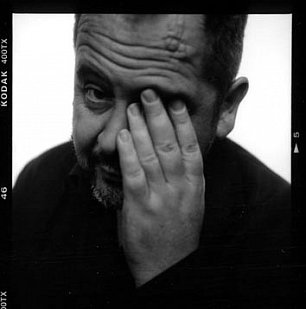 Fergus Barrowman is the Publisher of Victoria University Press, New Zealand's leading publisher of new fiction and poetry, as well as scholarly non-fiction, where he has been since 1985.
This year VUP has its biggest ever literary list: eight books of fiction (including four first books and two second books) and nine of poetry (one first, two second). Barrowman also edits and publishes the literary magazine Sport, which he co-founded in 1988 along with Elizabeth Knox, Damien Wilkins and Nigel Cox. The 41st issue of Sport, published in June 2013, includes fiction and poetry by 57 writers, from Pip Adam to Ashleigh Young.
And he now has the challenge and pleasure of learning the music business, as he assumes oversight of Rattle, the leading new music label which has recently been acquired by Victoria University. Rattle -- one of Elsewhere's favourite labels -- will continue to be run by producer/sound engineer Steve Garden, with the security of ongoing VUW support.
Rattle's roster stretches from classical musicians like Michael Houston and John Psathas, to Maori music experts like Hirini Melbourne and Richard Nunns, to jazzers like Norman Meehan, Reuben Bradley and Dave Lisik.
To celebrate the new partnership, members of the public are invited to attend free lunchtime jazz concerts this week at The Hub, Victoria University Kelburn Campus, Gate 3, Kelburn Parade, Wellington.
They are Wednesday 17 July, 12.15pm - 1pm: Reuben Bradley and band. Thursday 18 July, 12.15pm–1pm: Dave Lisik and band. Friday 19 July, 12.15pm–1pm: Rodger Fox and band
But now it's over to Barrowman . . .
The first piece of music, jazz or otherwise, which really affected you was . . ?

Nothing original here: 'The Ballad of Davy Crockett', which must have reconnected with the pre-school demographic when it was rereleased as the B-side to 'Daniel Boone' in 1964. (I love that the Opies' research showed that parody versions were being sung in UK playgrounds before the original 1954 release had even been played on the radio outside the US.)
When did you first realise this jazz thing was for you?
A short journey at age 16 from Astral Weeks to Kind of Blue.
What one piece of music would you play to a 15-year old into rock music to show them, 'This is jazz, and this is how it works'?
When Jack was 15 he liked Nat 'King' Cole's 'After Midnight' and early Ellington.
Time travel allows you go back to experience great jazz. You would go to . . ?
The Crystal Ballroom, Fargo, North Dakota, 7 November 1940.
Which period of Miles Davis' career do you most relate to, and why: the acoustic Fifties; his orchestrated albums with Gil Evans; the fusion of the late Sixties; street funk of the Seventies or the Tutu album and beyond in the Eighties . . .
The acoustic Sixties actually, especially the live albums from the Blackhawk to the Plugged Nickel. Almost everything up to 'Mademoiselle Mabry', which has to be one of the sexiest things ever recorded, but not much after that I'm sorry.
Any interesting, valuable or just plain strange musical memorabilia at home?
I used to have a guitar pick left on stage by Th'Dudes in 1979. Useless to me: ever since I failed recorder in primary school, my love of music has been completed uncorrupted by personal disappointment.
The best book on the jazz life you have read is . . .
Whitney Balliett's Collected Work's: A Journal of Jazz 1954-2000. And Philip Larkin. The jazz fan's life rather than the jazz life, of course.
If you could get on stage with anyone it would be . . . (And you would play?)
I had a Mort Fega moment giving a stage introduction to Hannah Griffin, Norman Meehan and Colin Hemmingsen. I could handle more of those. Enrico Rava would be a dream.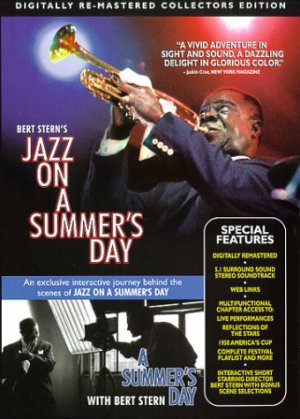 The three films you'd insist anybody watch because they might understand you better are . . .
Jazz on a Summer's Day, Andrei Rublev, Les Enfants du Paradis
The last CD or vinyl album you bought was . . . (And your most recent downloads include . . .)
Most recent CD: Rihm's 11th string quartet, by the Minguet Quartet who played it a Goethe Institut-supported concert in Wellington last year.
Most recent download: Ralph Alessi & Fred Hersch, Only Many – which is lovely, but actually I've almost given up on downloads, because so often I've forgotten I have them before I've really listened to them. I'm of an age to miss the days when music was hard to get so you loved it hard in return.
One jazz standard you wished you had written . . .
So many. 'If I Were a Bell' has been a persistent earworm after seeing 'Guys and Dolls' at the Embassy recently. A great thing about standards is that you know them from many versions, so it's not like having one record stuck in your head.
The poster, album cover or piece of art could you live with on your bedroom forever would be . . .
One of the Herman Leonard photos of Ellington and Strayhorn in Paris, 1960.
Three non-jazz albums for a desert island would be . . ?
Radu Lupu, Schubert Impromptus
Janet Baker Sings Mahler, with Sir John Barbirolli
A really good Patsy Cline compilation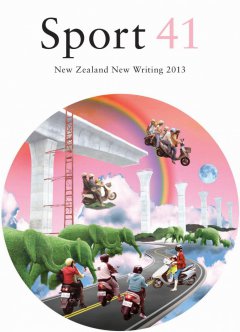 Your dream band of musicians (living or dead) would be . . ?
I'd love to have heard Nat 'King' Cole and the Young brothers in one of the after-hours clubs in LA in the early 40s.
And finally, is there a track on your most recent album you would love people to hear. And, if so, why that one?
Out of everything in the new issue of Sport, I might nominate Hera Lindsay Bird's 'The Planet of the Apes' as an example of the kind of emotional risk-taking and wonky improvisatory music I love in poetry:
If there is a designated point at which return
becomes of no return, so far is how far
I am always beyond it.