Graham Reid | | 2 min read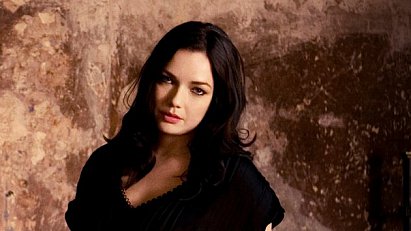 The size of the planet is simply a matter of perception. See from distant space we are tiny but on a boat in the middle of Pacific and even just that bit seems enormous. The speed at which we travel around it can erode space as much as time, and so today we see numerous global connections, like Motu :: Oileain which brought Irish musicians together with New Zealand's Trinity Roots.
In late 2014 four Irish musicians -- among them singer Pauline Scanlon -- came to the other side of the world and collaborated with Trinity Roots in a series of concerts, then earlier this year Trinity Roots joined them at a festival in Glasgow for a sell-out show.
So successful has the collaboration been that it will all happen again on a short New Zealand tour (dates below).
You can check out the project (the name means "islands") here, and we thought Scanlon might take the time to answer one of our questionnaires in advance of the tour.
And she did.
The first song which really affected you was . . .
A Case Of You by Joni Mitchell… when I was around 15. My friends played it int heir car and I think it was the first time a song made me cry.
Your first (possibly embarrassing) role models in music were . . .
Tony Small, my mentor, music teacher and giver of songs. He took me under his wing when I was around 13 or 14 and gave me my first full repertoire. Many of those songs I sing today.
The one songwriter you will always listen to, even if they disappointed you previously, is?
Irish songwriter Damien Dempsey. His songs are a perfect mix of Irishness and worldliness. His song Colony is the best Irish song ever written in my opinion
As songwriters: Lennon-McCartney or Jagger-Richards; kd lang or Katy Perry; Madonna or Michael Jackson; Johnny Cash or Kris Kristofferson?
Shit question… but if you insist: Lennon-McCartney, kd lang, Michael Jackson, Kris Kristofferson
The three songs (yours, or by others) you would love everyone to hear because they are well crafted are . . .
Troy – Sinéad O'Connor
A Case Of You – Joni Mitchell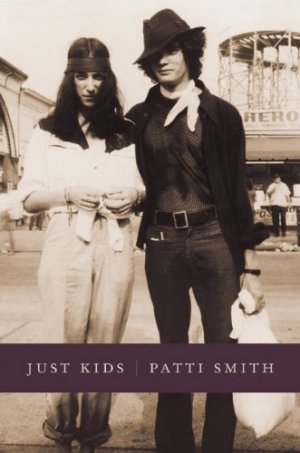 Melody first? Words or phrase first? Simultaneous?
All of the above in general, but words or phrase most often
The best book on music or musicians you have read is . . .
I really enjoyed Just Kids – Patti Smith
If you could co-write with anyone it would be . . .
Sinéad O'Connor for sure. Her voice and her take on life are so extreme and challenging.
The last CD or vinyl album you bought was . . . (And your most recent downloads include . . .)
Noel Gallagher's High Flying Birds on vinyl
Downloaded most recently ; Against the Streams – June Tabor
One song, royalties for life, never have to work again. The song by anyone, yourself included, which wouldn't embarrass you would be . . .
Rosanna - Toto
One line (or couplet) from a song -- yours or someone else's -- which you think is just a stone cold winner is . . .
"You are in my blood like holy wine, so bitter and so sweet,
Oh I could drink a case of you and still be on my feet"
Songwriting: what's the ratio of inspiration/perspiration?
It depends on my state of mind. Being a traditional singer for the most part, songwriting is something I only occasionally do. So I guess 70/30
Ever had a song come to you fully-formed like it dropped into your lap?
I wish!
And finally, finish this couplet in any way you like: "Standing at the airport with an empty suitcase at my feet . . ." (You are NOT allowed to rhyme that with "meet" however)
Nah…
2015 MOTU :: OILEAIN TOUR DATES
THURS, OCTOBER 22, 8PM THEATRE ROYAL, NEW PLYMOUTH (Date TBC)
FRI, OCTOBER 23, 8PM OLD ST. PAUL'S, WELLINGTON
SAT, OCTOBER 24, 8PM NELSON ARTS FESTIVAL, FOUNDERS HERITAGE PARK
SUN, OCTOBER 25, 8PM KOKOMAI FESTIVAL, CARTERTON EVENTS CENTRE
MON, OCTOBER 26, 8PM TAURANGA ARTS FESTIVAL, BAYCOURT ADDISON THEATRE