Graham Reid | | 3 min read
If singer/guitarist Junior Marvin cites Bob Marley quite a lot it's because he spent four years in Marley's Wailers – the final four of Bob's life which ended in '81 – and then with other Wailers continued the legacy for the following 16 years.
Then after time in Brazil he returned to join the Original Wailers alongside fellow Wailer guitarist Al Anderson.
His career embraces more than just reggae however and – under various names – he appeared on albums by the Keef Hartley Band and Steve Winwood. But it his presence on tours and albums with Marley and recordings by greats like Burning Spear, Toots and the Maytals, Bunny Wailer, Don Carlos and others which has cemented his reputation as one of the great reggae guitarists.
And now with Junior Marvin's Wailers he plays play at Raggamuffin IX on Saturday 20 February at The Trusts Arena, Auckland. On his 2007 album Wailin' For Love he covered Marley's Redemption Song alongside his orignals in the company of former Wailers Aston Barrett and Tyrone Downie, and Sly Dunbar.
Time to flick our special Famous Elsewhere Reggae Questionnaire to the man who briefly appeared in the Beatles' Help! as kid, played with T-Bone Walker and the first band he helmed was Hanson (nope, not that one).
His time with Bob started right at the top with the classic Exodus album . . .
The first piece of music which really affected you was . . .
My aunt was a piano teacher and so my sister, me and all our cousins learned piano from before we could talk. We studied Bach, Beethoven and Handel and I was playing before I was two years old. She was a very strict teacher and we used to memorise the pieces and then when we played them, she would ask where we were up to and we couldn't tell her because we'd memorised it. That got me started in music and I think learning classical piano made a real difference to my musicianship later in life. When I moved to the UK I saw Elvis Presley on TV playing Jailhouse Rock and that influenced me, but my first reggae influence was Toots and the Maytals and first song I remember was Reggae Got Soul and that ended up being the first reggae song I recorded (as Junior Kerr).
Your first role models in music were . . .
Stevie Wonder, Jimi Hendrix and Bob Marley
I grew up in London and remember when Jimi Hendrix moved from the US to start living in London and there was such a buzz which really had an impact on me. At the time I was playing piano and then switched to guitar.
Lennon or Jagger, Bob Marley or Burning Spear, dancehall or raggamuffin, Michael Jackson or Jay-Z?
Lennon, Bob Marley, Raggamuffin, Michael Jackson
If music was denied you, your other career choice would be . . .
Professional soccer player
The three songs (yours, or by others) you would love everyone to hear are . . .
One Love – Bob Marley
Imagine – John Lennon
Isn't She Lovely – Stevie Wonder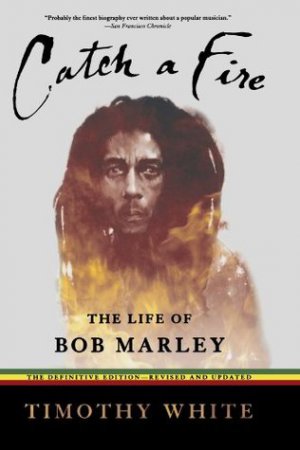 Any interesting, valuable or just plain strange musical memorabilia at home?
I had a lot of the gold Bob Marley records, but over the years I gave them to my mum and my sister, but I kept one for myself – The Legend
The best book on reggae music or reggae musicians you have read is . . .
Catch a Fire - the story of Bob Marley. It was a pretty interesting read
If you could get on stage with anyone it would be . . . (And what you would play?)
Stevie Wonder and we'd play 'Redemption Song'. He performs an awesome version
The three films you'd insist anybody watch because they might understand you better are . . .
Marley – the documentary by Kevin Macdonald released in 2012. [Junior Marvin in included in the documentary]
Jimi: All Is By My Side – the 2013 documentary with Andre Benjamin
Reggae Britannia
The last CD or vinyl album you bought was . . .
I don't buy much music at all – I seem to be given a lot. The last album I can remember buying was one of Kanye West's first albums – that was a while back now
One song, royalties for life, never have to work again. The song by anyone, yourself included, which wouldn't embarrass you would be . . .
Exodus - Bob Marley and the Wailers
The poster, album cover or piece of art could you live with on your bedroom forever would be . . .
Bob Marley's Catch A Fire album cover
You are allowed just one reggae box set, and it is . . .
Bob Marley and the Wailers – The Box Set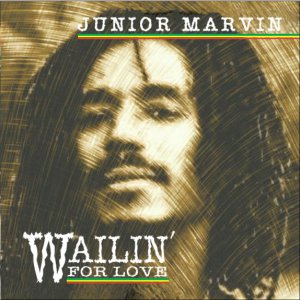 David Bowie sang, "Five years, that's all we've got . . ." You would spend them where, doing . . .?
I'd spend them in Jamaica playing music on the beach
And finally, in the nature of press conferences in Japan, "Can you tell me please why this is your best album ever?"
I've spent a couple of years working on this album and I'm very happy with where it's going. It's not been made in a rush and every song is of a very very high standard. I'm looking forward to it coming out mid 2016 and it will be my best album ever.