Graham Reid | | 3 min read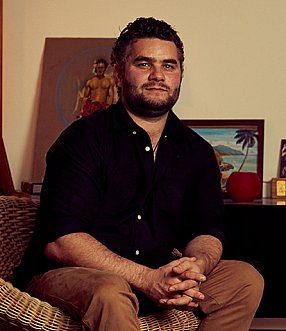 As one half of After 'Ours – with pianist/composer Michal Martyniuk – the multi-instrumentalist/producer Nick Williams has made a big impression with their debut album Odyssey, released today.
Their music sits along the edge of cool LA fusion of the Seventies coupled to soulful and contemporary r'n'b. It also comes with a number of stellar guests like saxophonist Nathan Haines, singer Kevin Mark Trail, Basement Jaxx vocalist Sharlene Hector and others.
There's a summertime vibe about these classy grooves where soul and trip-hop lounge around the pool alongside sophisticated jazz and spacious Fender Rhodes licks.
Sweet sounds indeed, so we thought it timely that Williams have a shot at our Famous Elsewhere Jazz Questionnaire . . .
The first piece of music, jazz or otherwise, which really affected you was . . ?
Probably 'Good Times Bad Times' by Led Zeppelin when I was about 7. I really liked John Bonham's drumming. I was brought up on blues so Led Zeppelin was an early favourite.
When did you first realise this jazz thing was for you?
When I was about 18, I started to play and listen to more jazz influenced styles of music.
What one piece of music would you play to a 15-year old into rock music to show them, 'This is jazz, and this is how it works'?
How jazz works. Well probably something obvious like 'So What' Miles Davis, so they can hear the simple head idea then solos etc. so they understand the form of jazz standards. I have been showing and teaching my 15 year old students Steely Dan, which blends Rock and Jazz together. They have been loving it!
Time travel allows you go back to experience great jazz. You would go to . . ?
Which period of Miles Davis' career do you most relate to, and why: the acoustic Fifties; his orchestrated albums with Gil Evans; the acoustic bands, the fusion of the late Sixties; street funk of the Seventies or the Tutu album and beyond in the Eighties . . .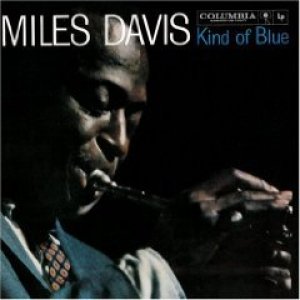 I would have to say 'Kind of Blue' was my favourite Miles album. Slick and easy listening. I also like the Tutu era when Miles was playing live with Marcus Miller and Kenny Garrett etc.
Any interesting, valuable or just plain strange musical memorabilia at home?
My Dad's guitars he left me before he died.
The best book on the jazz life you have read is . . .
The Quincy Jones Autobiography.
If you could get on stage with anyone it would be . . . (And you would play?)
Herbie Hancock. 'Sun Touch' from his album 'Man-Child' or 'People Music' from his album 'Secrets'.
The three films you'd insist anybody watch because they might understand you better are . . .
The Led Zeppelin movie 'The Song Remains The Same', 'Beats Rhymes and Life: The travells of A Tribe Called Quest' and Dogtown and Z-Boys.
The last CD or vinyl album you bought was . . . (And your most recent downloads include . . .)
The last vinyl I bought was Joe Zawinul 'Concerto Retitled', a compilation of early tracks that he recorded as a solo artist. My last downloads were 'One O'Clock Last Morning' by Rosinha Valenca and Numerous tracks by Daniel Crawford (LA). The last CD I bought was off my friend, his band called 'Canivirous Plant Society's latest EP - Phantom Finger.
One jazz standard you wished you had written . . .
Chameleon' by Herbie Hancock. I would say 'Three Views of a Secret' by Jaco Pastorius but I don't think it's a standard.
The poster, album cover or piece of art could you live with on your bedroom forever would be . . .
Family artwork will always be on the walls.
Three non-jazz albums for a desert island would be . . ?
Stevie Wonder 'Talking Book', Q-Tip 'The Renaissance', J.J. Cale 'Troubador.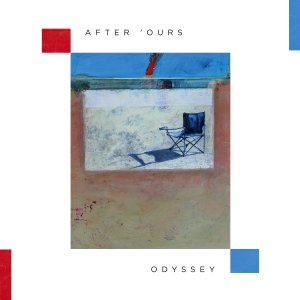 Your dream band of musicians (living or dead) would be . . ?
Jaco Pastorius, Herbie Hancock, Bernard Purdie, Wayne Shorter, Patrice Rushen and Stevie Wonder.
And finally, is there a track on your most recent album you would love people to hear. And, if so, why that one?
'Day After Day', as this song is influenced by Steely Dan (one of my favourite bands), and my fiance is singing on it. Also, Michal does a great synth solo. Haha! It's a pretty easy listening song so hopefully people enjoy it.
After 'Ours debut album Odyssey is out now and available through iTunes, bandcamp and soundcloud, as well as streaming on Spotify.