Graham Reid | | 3 min read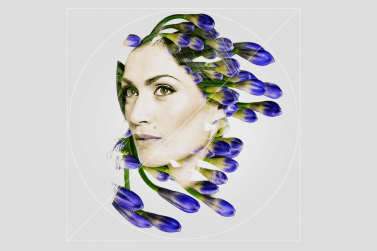 Some things you may not know about New Zealand singer-songwriter Anna Coddington, whose third album Luck/Time is released today: That she is -- and we quote the press release here -- the face of Trilogy Skincare, has an MA in Linguistics and is a second Dan Black Belt in karate.
Oh, and runs marathons, wrote all but one of the 12 tracks on Luck/Time (the other a co-write) and produced all but two of them (those co-produced with SJD and Jeremy Toy respectively).
Not your average underachiever then?
She's also somewhat old school in her answers to our songwriter questionnaire but Luck/Time is distinctly modern with smart beats, programmes and soulful backing vocals alongside strings, organ and guitars.
It is quite an accomplishment and was mostly written and recorded in her own Attic Studio (in the guess-where).
She's also taking to the road with these songs and her band, plus at the Auckland launch next week the Blackbird Quartet (see all dates below).
Listen up for her, this album is mightily impressive
Meantime though we offered her Famous Elsewhere Songwriter Questionnaire . . . and against the odds this busy woman found time to answer it . . .
The first song which really affected you was . . .
The Thriller album by Michael Jackson. I can't pick one song coz I just used to play the whole cassette on my little white, plastic tape player over and over and every song affected me differently.
Your first (possibly embarrassing) role models in music were . . .
See above. Other 80s icons I enjoyed as a listener -- Tiffany, Mel & Kim, C&C Music Factory, and later when I actually started writing music -- Bic Runga, RHCP, Nirvana, Lisa Loeb, Weezer and The Wannadies.
The one songwriter you will always listen to, even if they disappointed you previously, is?
Radiohead. They lost me for a minute around Hail To The Thief but then they made In Rainbows and I was in love again.
As songwriters: Lennon-McCartney or Jagger-Richards; kd lang or Katy Perry; Madonna or Michael Jackson; Johnny Cash or Kris Kristofferson?
Lennon-McCartnery; Katy Perry?; Michael Jackson; Johnny Cash
The three songs (yours, or by others) you would love everyone to hear because they are well crafted are . . .
I Only Have Eyes For You -- The Flamingoes (written by Warren & Dubin)
Walk On By -- Burt Bacharach
Because -- The Beatles
Melody first? Words or phrase first? Simultaneous?
Different every time.
The best book on music or musicians you have read is . . .
I really enjoyed a biography about jazz saxophonist Art Pepper, mostly because his mad heroin addiction made for good stories. I hadn't listened to any of his music before I read that it just ended up in my hands.
If you could co-write with anyone it would be . . .
Bacharach. I just feel like I could learn so much.
The last CD or vinyl album you bought was . . .
Steve Abel's Luck/Hope on vinyl and I pre-ordered the new Leisure album on vinyl too (it comes out the same day as my album!)
And your most recent downloads include . . .
Ladyhawke's Wild Things, Beyonce's Lemonade, Solange's new one, Steely Dan's Aja, Radiohead's new one, Electric Wire Hustle's 11th Sky. . .)
One song, royalties for life, never have to work again. The song by anyone, yourself included, which wouldn't embarrass you would be . . .
Don't Dream It's Over by Crowded House/Neil Finn. . .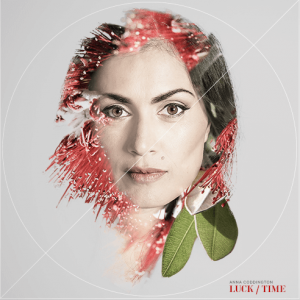 One line (or couplet) from a song -- yours or someone else's -- which you think is just a stone cold winner is . . .
"I'm the words in your prayer, I'm the salt in your tears. Where you go I am there". . .
Songwriting: what's the ratio of inspiration/perspiration?
I now believe it is around 20/80
Ever had a song come to you fully-formed like it dropped into your lap?
Many times, but not as many times as I'd like.
And finally, finish this couplet in any way you like: "Standing at the airport with an empty suitcase at my feet . . ." (You are NOT allowed to rhyme that with "meet" however)
Standing at the airport with an empty suitcase at my feet
Curl up small and get inside, I'm taking you with me.