Graham Reid | | 3 min read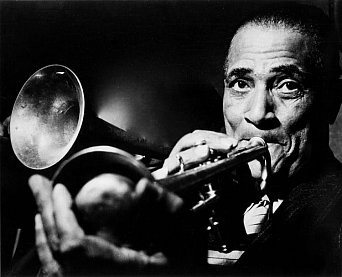 If only he'd gone north instead of west, things might have been different.
But, with his cornet, he left his home in New Orleans some time in 1919 and headed to California to join Kid Ory's band which had already had considerable success.
Trombonist/band leader Ory's first choice had been the New Orleans player Louis Armstrong but when the 21-year old Armstrong decided not to go Mutt Carey – who had learned his craft in local marching bands in the Big Easy – got the call.
He'd met Kid Ory a few years previous and toured with him so was considered a very capable second choice after the younger Armstrong.
Carey had admired the Armstrong boy back in New Orleans and noted about him playing with Ory, "Louis played more blues than I ever heard in my life".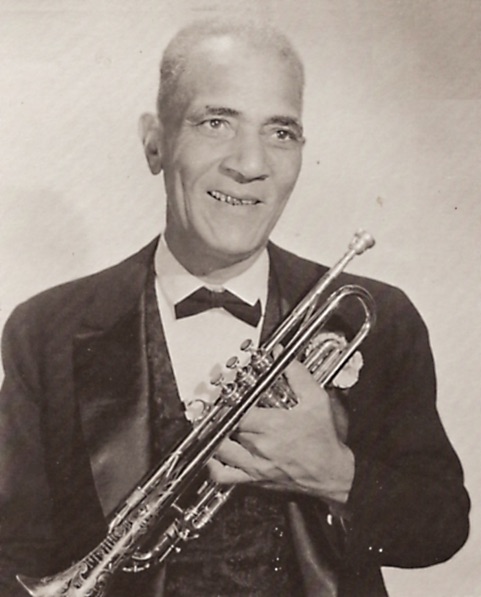 But as Armstrong's biographer James Lincoln Collier notes of Armstrong, "it is entirely possible he would have been able to record as frequently in California as he was to in Chicago in the 1920s. Yet Chicago, as a major show-business centre, gave him the kind of exposure he could not have had in California".
Armstrong stayed in New Orleans for a while – working on riverboats among other opportunities – when Mutt Carey went to sunny California.
Carey did well enough, but when Armstrong headed north he became the brightest star in the jazz firmament (not that Armstrong ever used the word jazz about what he played).
And maybe that choice of destination was the difference.
Thomas ("Mutt") Carey was a fine player (he played in Spike's Seven Pods of Pepper Orchestra, the first all-black New Orleans band to record). But when Kid Ory moved to Chicago in the mid Twenties – where this new music called jazz was becoming popular and he would record with Armstrong, Jelly Roll Morton, Bessie Smith, Ma Rainey and others – Carey stayed behind in Los Angeles right through the Thirties and ran a band, played gigs and worked in Hollywood film studios.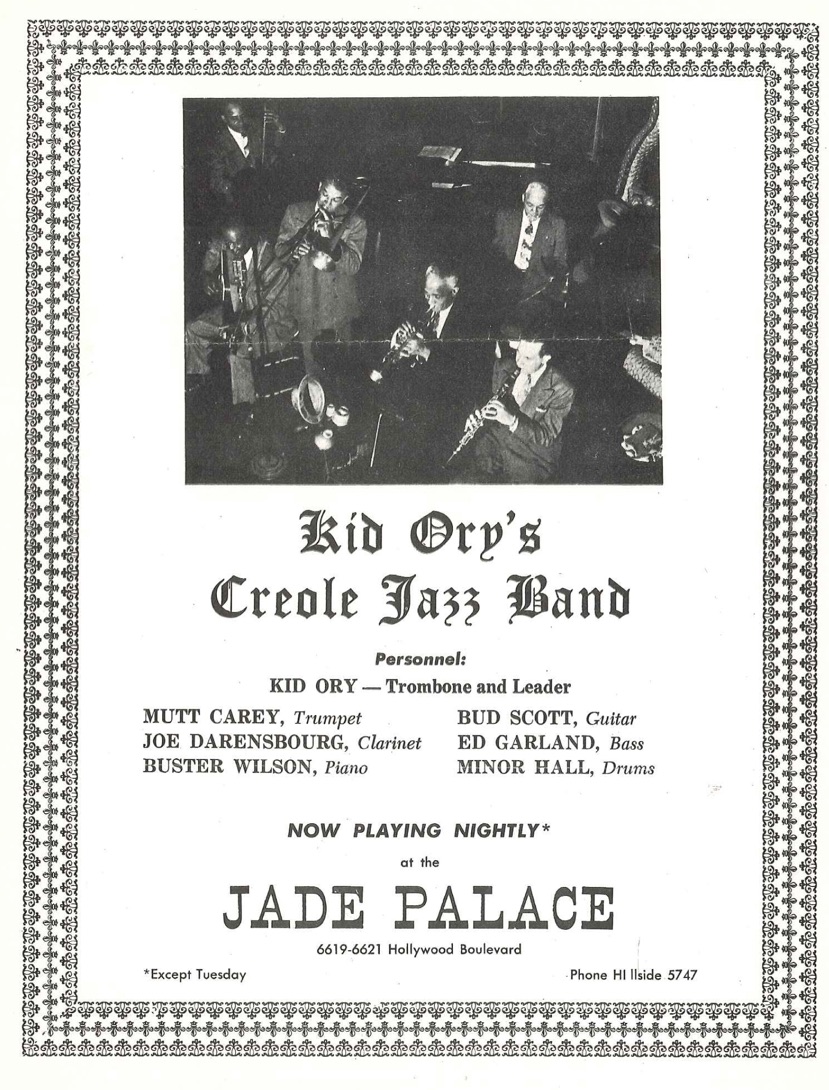 Anecdotes about these years are few but . . .
The drummer in his band Ram Hall was bald and tried everything to get his hair to grow, once putting chicken droppings on his head at the suggestion of someone who told him it needed to stay on for 24 hors.
At the Liberty Dance Hall that night Carey could smell it and thought someone had stood in some crap but when he sniffed Hall out he ordered him to clean it off otherwise the whole band – by now in fits of laughter – would all be fired.
Carey had a good career but by the time he rejoined Ory's band in the early Forties, the style they played in was considered by many to be old fashioned, revivalist and traditional.
That said, the band got a decent review in Billboard when they played the famous Jade Palace in Hollywood in 1945.
But by then the lean, long-faced Carey – who earned the nickname because of his hangdog appearance – was a veteran.
He appeared briefly in the 1947 film New Orleans alongside Armstrong, Billie Holiday, Woody Herman and many others.
It was a last, but minor, hurrah.
He died the following year at 56.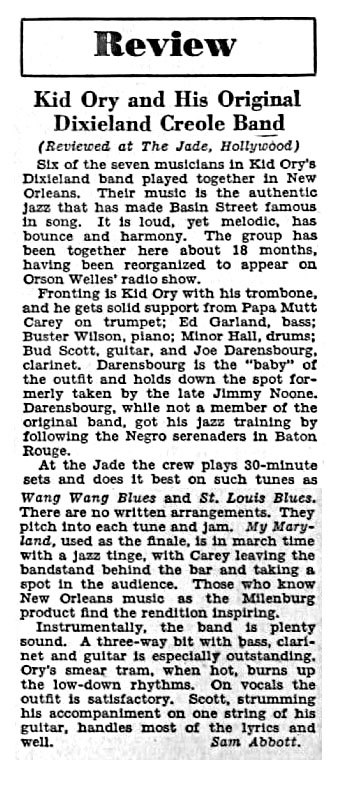 Thomas – Mutt or Papa Mutt – Carey is a footnote in the history of New Orleans music and isn't well represented under his own name – there's a CD with trumpeter Lee Collins and pianist/singer Hociel Thomas recorded in '46 which doesn't catch him at his early peak.
However you can hear him on some earlier recordings with the Spike's Seven Pods band here and on this much better compilation Portrait of a New Orleans Master which pulls from the early Kid Ory's Creole Jazz Band years as well as his own later and short-lived Mutt Carey and His New Yorkers.
Mutt Carey maybe a footnote . . . but given his early prowess we can only wonder what might have been if he'd just gone north and beaten Armstrong into that world of Chicago blues and jazz.
And perhaps global fame?
And that's why we need to talk about Mutt Carey.
.
.
For other articles in the series of strange or interesting characters in music, WE NEED TO TALK ABOUT . . . go here.