Graham Reid | | 5 min read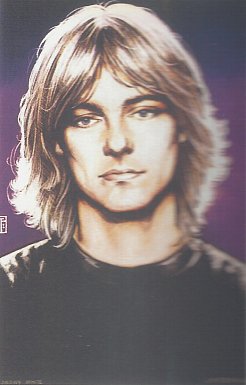 At the fag-end of the Yardbirds' career – after losing guitarist Eric Clapton and founder-member/bassist Paul Samwell-Smith, and as Clapton's replacement Jeff Beck was on the way out the door – an in-demand session guitarist signed on.
He'd played on tracks by the Kinks, Who, the Stones, Them, Marianne Faithfull, Petula Clark, Donovan, Shirley Bassey . . .
He'd actually decline the guitar slot in the Yardbirds after Clapton quit but suggested his friend Beck. And when he did join, for a brief period he and Beck appeared together on guitars, even though he'd originally come in to pick up Samwell-Smith's place. That's them on the classic clip from the film Blow Up.
That guitarist, Jimmy Page, stuck it out as the Yardbirds fell apart, kept the name going as the New Yardbirds for a contractual obligation tour but by then had brought in singer Robert Plant and drummer John Bonham and – with the addition of bassist/keyboard player John Paul Jones – a new group emerged in 1968: Led Zeppelin.
Page had left the studio for the full-on rock'n'roll lifestyle.
A decade later another acclaimed British session guitarist followed a not-dissimilar path: Terence White, known as Snowy White from the age of five.
His session credentials were as diverse as Page's: Al Stewart, Cockney Rebel, Linda Lewis . . .
White was actually a bit busy when he was recruited for Thin Lizzy in '79. He was playing on Pink Floyd's The Wall tour as the second guitarist behind Dave Gilmour.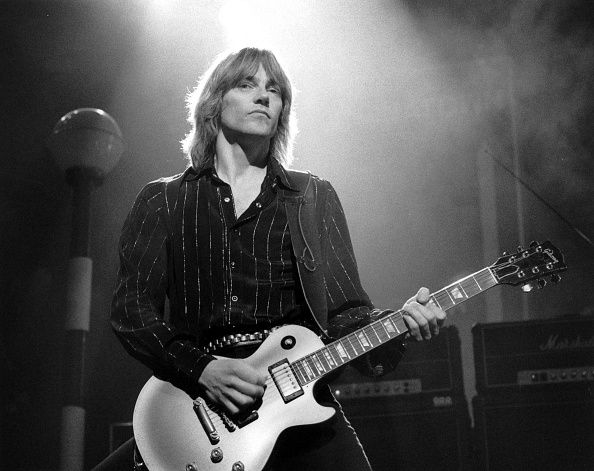 When he agreed to join Thin Lizzy he was the first English musician in Irishman Phil Lynott's line-up.
"Phil and I had actually been aware of him since 1977," said Lizzy guitarist Scott Gorham, "since we saw him play with Pink Floyd at Madison Square Garden in New York on the Animals tour. We were quite surprised to see this other guy on stage with Dave Gilmour, but even more surprised when this other guy got a solo spot!
"Snowy was firing off some great shit and Phil and I were going, 'Who the hell is he?'."
Later when Lizzy were holding auditions for a new guitarist at Shepperton Studios which were going nowhere, Gorham went for a walk to see who was playing on the other sound stages. And there was Snowy White again . . . rehearsing with Cliff Richard.
The invitation to play with Lizzy was extended and Snowy White went from Pink Floyd to Cliff Richard to Thin Lizzy in three easy steps.
On his debut with the band, Lizzy were in a transitional stage with Midge Ure on keyboards . . . and then touring and recording began in earnest.
But things didn't gel and the finger was pointed at White: they considered him a great guitarist but he didn't have the charisma of his predecessors in Lizzy ever-changing line-up, Brian Robertson and Gary Moore.
He also didn't look the part and barely moved on stage.
"Snowy was a musicians' musician, and Phil thought by getting him in the line-up he'd be impressing a lot of other musicians," said Lizzy manager Chris O'Donnell.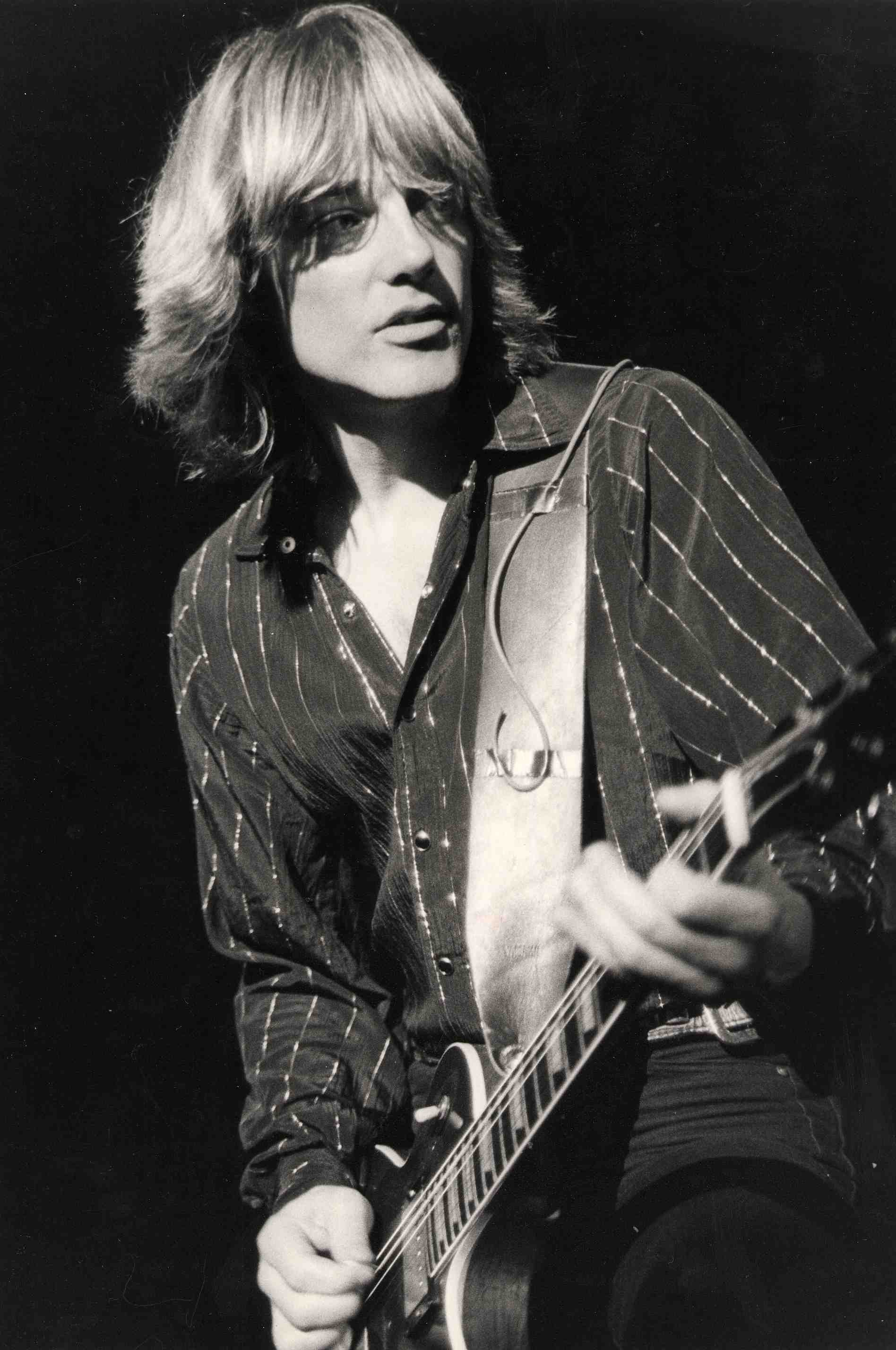 "Sadly Snowy had no identity for Lizzy's audience. He was faceless and boring."
Qualities which of course made him ideal on Pink Floyd tours.
As someone who preferred the blues to hard rock, he found the volume of Lynott bass so loud he had to remain in front of his amp so he could hear his own guitar.
"One review of a show at the Hammersmith Odeon said I looked like I'd rather be outside cleaning the windows," he would later laugh. "I thought that was brilliant. That reviewer really hit the nail on the head."
However White was there for the Lizzy albums Chinatown and the very poor Renegade (and the live album Life), co-writing with Lynott on a number of tracks.
But it was a short tenure (he was in the band when they played the Logan Campbell Centre in Auckland) and he left by mutual agreement in '82.
He'd actually been playing with Pink Floyd on tour during that period also, and with Peter Green on his In the Skies album.
Slabo Day, from In the Skies. Lead guitar Snowy White
"It wasn't too bad for the first year," White said of his time in the Lizzy band. "I enjoyed the travelling, the increase in profile and the money. But then I started to feel uncomfortable, and I think they started to feel uncomfortable with me.
"I discovered that while everyone was trying to broaden the band's scope it just wasn't happening. Lizzy was just being Lizzy, repeating the same things over and over."
There was also Lynott's physical and emotional decline through drugs and alcohol and White, a disciplined guy who was punctual to recording sessions and ready to work, gave an ultimatum that he'd come to sessions only if Lynott turned up on time.
That didn't happen, and so nor did White when he saw the forthcoming schedule. Uncharacteristically he simply didn't show, met with management and felt relieved when he was cut loose.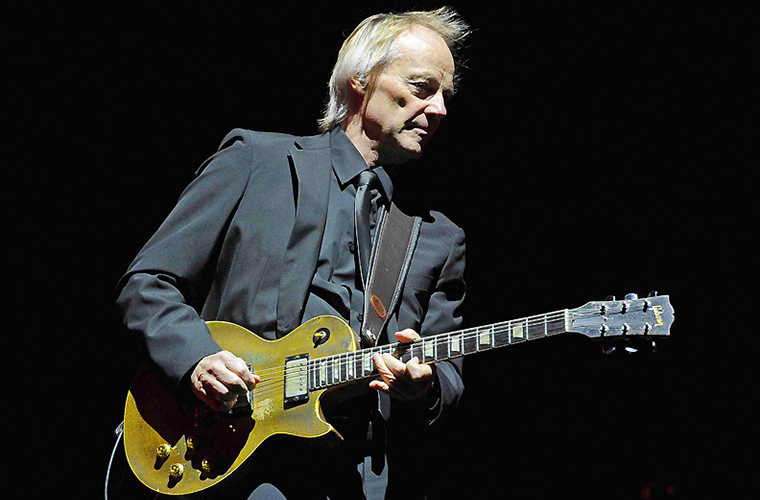 He was replaced by the lion-maned John Sykes from the hair metal band Tygers of Pan Tang.
White kept up his connection with Pink Floyd and toured with Roger Waters' Dark Side of the Moon, The Wall in Berlin and the In the Flesh tour, Gilmour guested on White's solo album Highway to the Sun (which also had Chris Rea and Gary Moore).
His band White Flames charted top five in the UK with the single Bird of Paradise the year after he left Lizzy, there were numerous albums under his own name, spots on albums by Lynott (Solo in Soho), Jim Capaldi . . .
However unlike Jimmy Page who left behind session work to join a band and flamboyantly stand out, Snowy White's intention was to always just to fit in. In that regard, even when in Floyd and Lizzy, he was still the session man doing the job.
His solo albums confirm that out on his own he had very little personal character to his playing, he sounds like a session man on his own music.
"It is my nature," he told Celtic Life magazine in 2017. "I'm actually quite a private person. If the spotlight hits me, my natural inclination is to step out of it."
Snowy White who is now 73, retired from touring a couple of years ago.
However -- ordinary as much of his own music is -- not many can say they played guitar with Pink Floyd, Cliff Richard, Mick Taylor, Midge Ure, Peter Green, Al Stewart and Thin Lizzy.
Let alone be on good terms with both Roger Waters and David Gilmour who keep a barrier of lawyers and disaffection between them.
In fact no other can claim that . . . and that's why we need to talk about Snowy White.
.
You can hear Snowy White's Bird of Paradise - An Anthology at Spotify here.
.
For other articles in the series of strange or interesting characters in music, WE NEED TO TALK ABOUT . . . go here.