Graham Reid | | <1 min read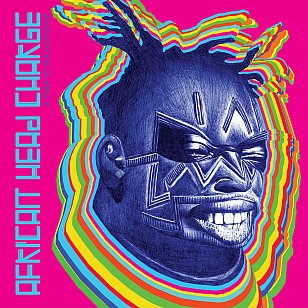 The great Jamaican-born and raised musician Bonjo Iyabinghi Noah was schooled in Nyabinghi music and traditional healing before leaving for London where he became a roadie then touring musician bringing his unique spiritual and trance-like percussion and production sound to the attention of Adrian Sherwood and others at On U-Sound.
Over a score of funked-up dubadelic albums shot through with samples, edits, rhythm cut-ups and members of Tackhead (Skip McDonald, Doug Wimbush, Keith LeBlanc) and numerous other guests (Jah Wobble, Junior Moses) African Head Charge – the band around Bonjo – connected contemporary and futuristic production with the classic sound of early reggae artists like Prince Far I, Lee Scratch Perry and Nyabinghi chants.
Always a trip and always welcome, African Head Charge return with this typically ancient-to-future mash-up of philosophy, culture, dub, African funkadelic moods and chants.
Maybe all you need to know about this sonic journey to his current hometown in northern Ghana are some titles? Accra Electronica, I Chant Too, Passing Clouds, Never Regret a Day, Microdosing . . .
You're on your own, but you won't be alone.
.
You can hear and buy this album at bandcamp here