Graham Reid | | <1 min read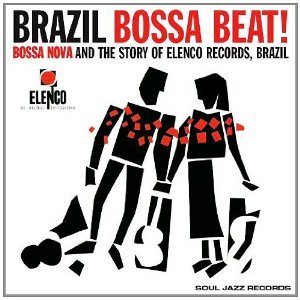 The Elenco bossa nova label -- founded in Rio de Janeiro in '63 -- gets this well-annotated Gilles Peterson-complied 23 track disc (and a booklet with an essay) of great tracks by guitarist Baden Powell, the cool Quarteto Em Cy and others.
With the credibility and an in-house art style something akin to Blue Note in jazz, Elenco pulled together the finest bossa acts of the Sixties and wrapped them up in modernist, ultra-cool, high contrast photo covers (by Francisco Pereira) which get a number of pages to themselves in the booklet.
Musically it is all in the details -- the fluid flow of flute in the music of singer Vinicius, chic organ in Zanzibar by Edu Lobo, the shuffle rhythms and jazz piano of Roberto Menescal . . .
Nothing here by Antonio Carlos Jobim and Sergio Mendes -- both of whom recorded for the label -- but you are spoiled by the very cool and sophisticated cocktail hour music with this collection anyway.
Very hip.
Like the sound of this? Then check out this.