Graham Reid | | <1 min read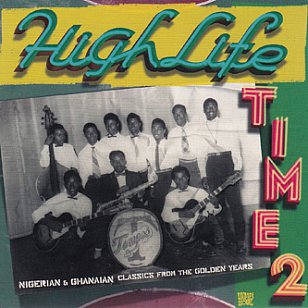 The enjoyable reissues of West African music by the Strut, Sound Way and Vampi Soul labels (Funky Lagos, Ghana Special, High Life and others) have brought back music from the Sixties and Seventies on well annotated double-discs.
This Vampi Soul sequel wraps up more legendary artists/bands from Ghana and Nigeria (E.T. Mensah and the Tempos, The Ramblers Dance Band etc) alongside lesser known names for an intoxicating collection of woozy horns, slippery guitars, bubbling percussion and Latin-inspired rhythms.
How can you not want an album with such handsomely named artists like International Charles Iwegbue and His Hino Sound, Prince Nico Mbarga and Rocafil Jazz, Sir Victor Uwaifo and His Titibitis of Africa, Smart Nkansah and His Sweet Talks, and Dr Sir Warrior and His Oriental Brothers International?
Summer on these cold days.