Graham Reid | | 1 min read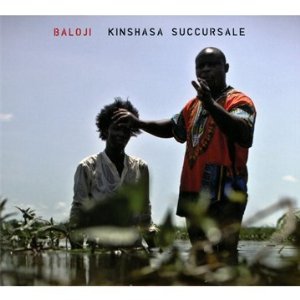 Given how many producers, remixers and musicians are flocking to Kinshasa in search of Congolese musicians, it seems the former Belgian Congo is the new Jamaica.
No bad thing, some of the music coming out of there (as heard on the Congotronics and Konono No 1 albums, and the Tradi-Mods Vs Rockers sound clash) is quite something. And something different.
Then there is the home-coming traffic, like expat singer Baloji (whose name means sorcerer in Swahili).
Although born in the Congo in '78, Baloji grew up in Belgium from age four and in his teens became part of the Starflam Collective who were big in Belgium.
Ironically, he quit the group in '04 and abandoned music until he won a poetry competition and a letter from his mother -- whom he hadn't seen in almost 20 years -- nudged him back into music.
In more recent years has made regular trips to his homeland, and he's back on the ground for this diverse, often viscerally exciting album where he teams up with Konono No. 1 (the Delta blues-meets-Francophone rap on Karibu Ya Bintou) and lets things roll out with three remixes.
There a ragged but right feel here where songs like the vibrant Congo Eza Ya Biso (with the joyous singing and ululations of La Choral de la Grace) and the relentlessly chipping guitar on A l'heure d'ete – Saison Seche (with Larousse Marciano) sound like they were thrown down fast to capture the urgency of the moment.
The brief and percussive Genese 89 pulls the pace back a little (as does the soulful treatment of Marvin Gaye's I'm Going Home with Detroit's Amp Fiddler singing the title hook), but the punchy Tout ceci ne vous rendra pas le Congo hits a midground between classic Manu Dibango and electrifying fusion.
Part angry hip-hop and part socio-political Kinshasa rock, this one deserves serious attention although for most it will fall – as did France's MC Solaar and Assassin – at the first hurdle. It is almost exclusively in French.
But listeners to world music are used to not understanding many lyrics so . . .
Check it out, if you fink you is 'ard enuff.